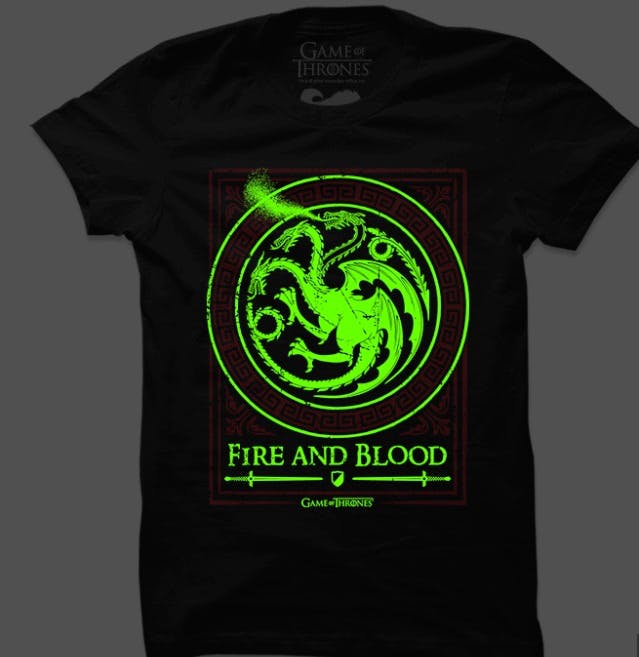 Still Reeling From GOT's Finale? This Range Of GOT Merch Will Cheer You Up
Whether you think it was a happy ending or not, don't lie to yourself, you will miss watching Game Of Thrones. After all, you have dedicated 10 years of your life on one of the best shows ever made (we're looking at you, OG fans). To commemorate that, get yourself some GOT merch and represent your fandom for Dragon, Kings Landing, the Seven Kingdoms, and the Throne. Sit back, and continue reading to find out where you can find these pieces online. Wondering how do we know all this? Well, we drink and we know things.

Souled Store
Be it Avengers, Harry Potter and now Game Of Thrones, this is the first place we look for merch and now you know it too. They've got pretty cool things like glow in the dark tees, hanging flags, t-shirt dresses, magic mugs, lapel pins, etc that will make you the collector of everything GOT. Psst, they've got the best quality of phone covers too.
Aaramkhor
If you didn't know who to support in season 8, these peeps have tees for all of them — Arya Stark, John Snow, Tyrion Lannister, the Night King, etc. Not just that, they add their own unique, nerdy twist to all the t-shirts like "Valar Unagis". Do you see what they did there?
Red Wolf
"Leave one wolf alive and the sheep are never safe". From the time Arya Stark uttered those lines, we've been looking for a t-shirt with those lines on it and we found it on this online store. Not just that, you can get your hands on different GOT tees, mugs, badges, etc too.

Epic Stuff
We're thrilled to tell you that we found a website that sells official GOT merch. Yaaay! Notebooks, mugs, and clocks — deck your house with your love for GOT.
Voxpop
Round neck to collared tees — dudes and dudettes, check out this website for slogan tees like "The North Remembers", "You Know Nothing John Snow", and "The Night Is Dark And Full Of Terrors".
Entertainment Store
GOT posters and figurines? Yaaaas! If you're okay with splurging a little, check out this website for awesome merch like Game Of Thrones Monopoly, Insight Journals, key chains, jackets, badges and George RR Martin's novels too.

Bewakoof
If you're unaware of this website, you're living under a rock. If you're looking for GOT apparel for yourself or as a gift for your squad, this is the site you need to browse.

Comments