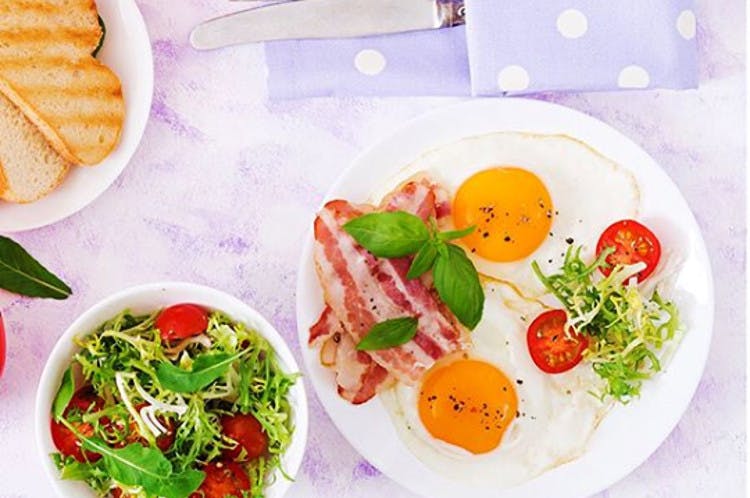 Sort Your Morning Woes With A Delicious Spread Of Breakfast At This Hipster Cafe
Shortcut
Good Cow Cafe has launched a new breakfast menu and we're loving it. Right from egg benedict to grilled sandwich and omelettes, there's something egg(y) and edgy for everyone.
What Makes It Awesome
Good Cow Cafe, your one stop for coffee, conversations, and couture has an awesome breakfast. Another reason to hit up the place, we say! Only this time, it would be early in the morning. Start off the day right with a selection of omelettes like Cheese Mushroom Omlet, Egg White Omlet, Indian Masala Omlet, Spinach Omlet, and French Toast for INR 275. All of these are served with chicken sausage (unless otherwise mentioned), carrot, broccoli, peanut butter and choice of brown or white bread toast.
Also in their breakfast menu is Egg Benedict (made from chicken ham, poached egg, hollandaise sauce, bread crouton toast, sauteed spinach, and cheese), which we hear is becoming a popular morning kick starter. It is available for INR 325. Those looking to have something more filling can opt for their sandwiches which include Pesto Sandwich Grilled Veg/Chicken (INR 295/350) and Mushroom and Broccoli Sandwich (INR 295). Follow up your first meal with an energising booster drink like Citrus Sunrise (made of carrot, orange, pineapple, lime, and mint) or The Blasting Beat (made of beetroot, carrot, pineapple, and lime) and more served for INR 275 only.
They say that all happiness depends on a leisurely breakfast, so get here anytime between 8 am to 11.30 am for a fantastic start.