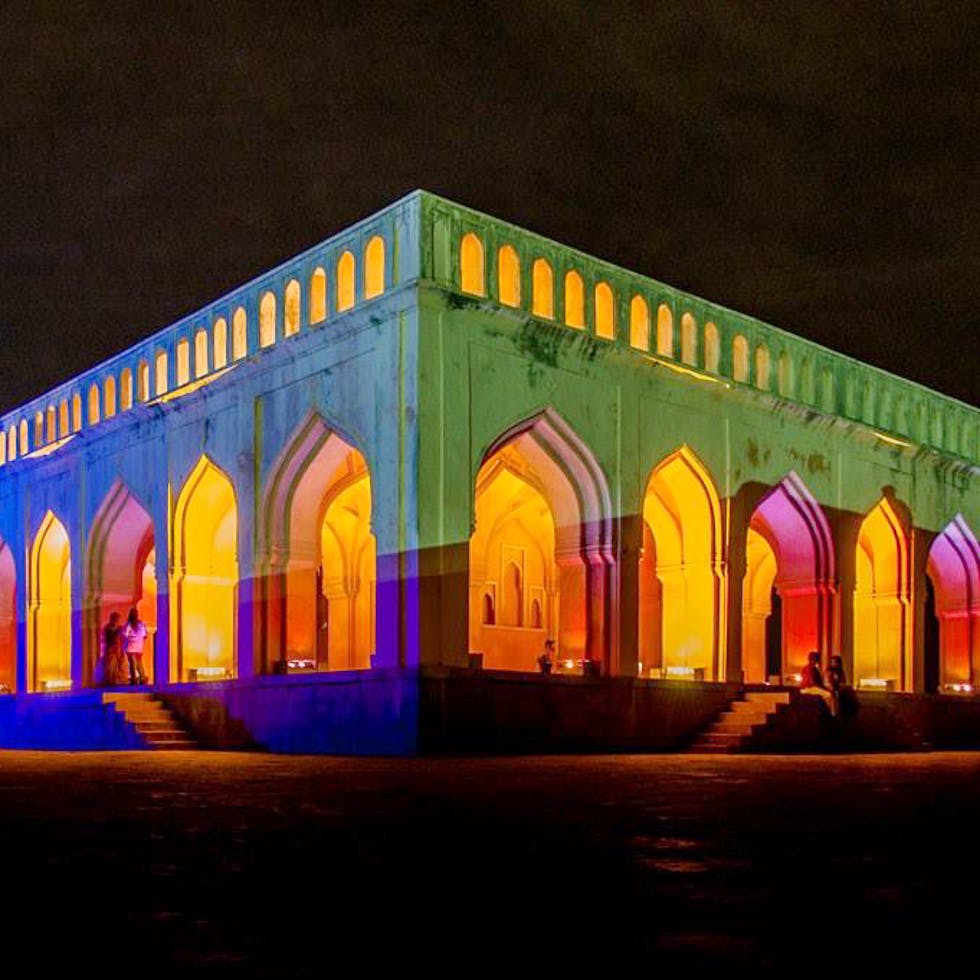 When In Hyderabad, Gawk At These Heritage Sites To Take In The Rich History
If you're in Hyderabad for a vacay or just want to spend a culturally immersive day in the city, check out the heritage sites that Hyderabad has to offer and explore its rich history. After all, it's called the city of Nizam's for a reason, right?

Charminar
Let's start the list with something that is picture book Hyderabad, Charminar. Built in the year 1951, Charminar is a marvelous structure that boasts Indo-Arabian architecture and symbolises the royal antiquity that defines the city. Easily accessible from any part of the city through public and private transport, you can eat and shop around Charminar, too.

Chowmahalla Palace
Chowmahalla Palace is believed to be the banquets for the Nizam in those days, this place has impeccable architecture, lush courtyards, and massive tourist attraction. Though only some parts of this palace are open to the public, while you're in the old city, move over to this place after Charminar.

Spanish Mosque
Located in Begumpet, this mosque is one of the most beautiful mosques in the country. Also known as Masjid Iqbal ud Daula, go here to find some peace amidst the city's hustle bustle.

Raymond's Obelisk
After being neglected for a long time, this heritage site is finally getting the recognition it deserves. Standing tall in Malakpet, Raymond's Tomb or Raymond's Obelisk is a monument constructed in the memory of Michel Joachim Marie Raymond who was a Frenchman who served in the Nizam army.

Falaknuma Palace
Adding charm to the city, Falaknuma Palace is built in the shape of a scorpion with two stings spread out on either side facing the north. With a mix of Italian and Tudor architecture, this now serves as one of the most expensive hotels in India. If you're planning to pay a visit, they have a half day tour only on the weekends, so you can plan according to your convenience. Gawk at the astonishing interiors and feast while you're there.

Golconda Fort & Taramati Baradari
Often visited together, don't leave Hyderabad without visiting these places. Golconda Fort is a medieval fort built in the 12th century to send signals to the Nizam army and keep a look out on the territory. The acoustic system inside the fort is an example of ingenious engineering and architecture. Taramati Baradari is among the best monuments in Hyderabad. This was built to honour the then Qutub Shahi ruler, Abdullah Qutub Shah's favorite courtesan, Taramati and has 12 doors with perfect ventilation. Both these places are a stone's throw away from each other.

Comments