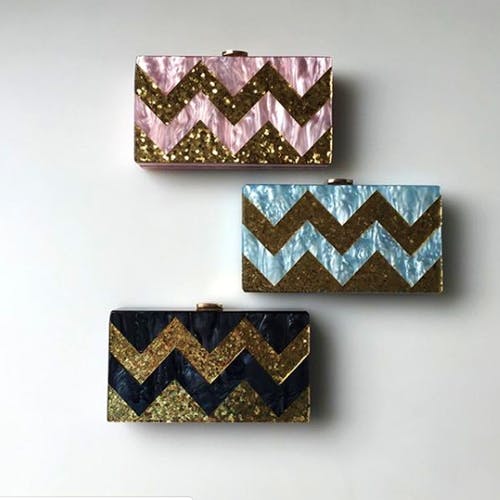 Sequins & Glitter: This Label Is Grabbing Our Fancy With Handcrafted Clutches & Juttis
Shortcut
Say bye-bye to those regular bags and splurge on House Of Ornate — a label that makes accessories which are sure to help you make bold fashion statements. Ladies, are you listening?
What Makes It Awesome
Bring on the bling is probably the style mantra of House Of Ornate. This label is founded and designed by Prachi Aneja, a NIFT graduate who worked with leading Indian designers before floating her label. As the name suggests, Ornate, which means highly embellished or decorated, has accessories to match your elaborate ethnic outfits or wedding couture. Prachi calls herself a bag hoarder and as someone who takes her bags seriously, we trust House Of Ornate for acrylic clutches and even embroidered juttis. She sources the raw materials and fabrics from Mumbai, Delhi, and Jaipur, and handcrafts them in Hyderabad.
Want to match your outfit with the right clutch and jewellery? Take that outfit to Prachi and she'll help you accessorise it. If we were you, we'd go all in for those glittery box clutches or the ever elegant jewellery clutches. In fact, most of the products are befit for bridal couture — contemporary but also desi! Priced between INR 500 to INR 6,500, the product range will definitely not leave you broke too. While you can buy them from the Instagram page, they are available in various stores across Hyderabad including The Deccan Story, Almari, Talasha, Angasutra. We recommend checking them out at the stores, but watch out for the Instagram page as Prachi is soon launching evening wear and cocktail clutches along with Swarovski and Sterling Silver jewellery. We were told there shall be more elaborate juttis too! So, who's excited to shop already?
Comments