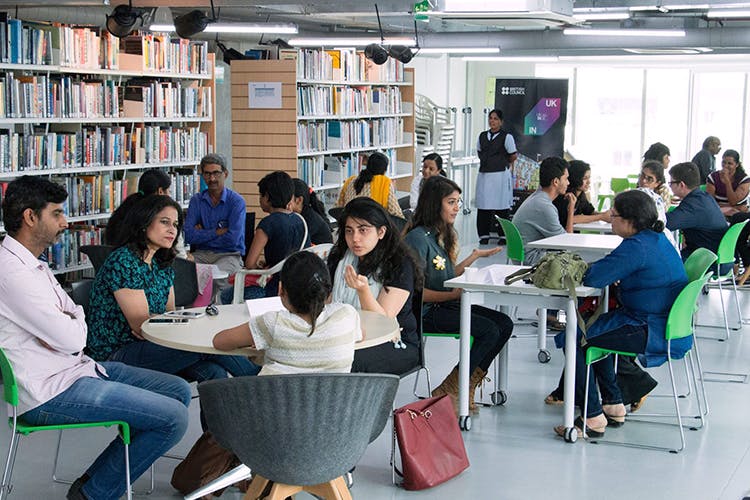 Read Humans Instead Of Books, At The Hyderabad Chapter Of The Human Library
Shortcut
Piercing conversations. Fascinating human books. Absorbing tales. At Human Library Hyderabad, you borrow and listen to the stories of people instead of books. 
What Makes It Awesome
Human Library Hyderabad marks more than a year with more than 54 human books in its basket and is resolute in bringing more riveting stories worth telling and listening to. Developed in Copenhagen, Human Library is a community framework that fosters a positivity for conversations that defy stereotypes and prejudices. The core of the Human Library is to challenge certain stereotypical notions and preconceptions. Ever since its inception in Denmark, it has spread to different parts of the world in a great measure. The human books are individuals subjected to discrimination due to societal norms, often tough situations. The library is designed in a conversational format where the books are encouraged to share their journey. But the interesting twist is that rather than books sharing their story, readers make a comfortable space where difficult questions are asked and answered.
We attended an event of the Hyderabad chapter, run by Harshad and his enthusiastic team. The team runs hither and thither to ensure lively conversations between the books and readers, we catch up with him for a moment. He talks about the library and the many programmes it offers. Its Campus Connect event educates students on cultural differences and imparts an understanding of social barriers. In their last events, we've heard to The Sojourner, the story of a man leading an Indo-Afro relationship programme across India, Wings of Fire, the story of a survivor from an abusive marriage, and more gripping stories.

Pro-Tip
If reading a book can metamorphose us, imagine what a walking talking book can do to us? At the moment, Human Library Hyderabad conducts its events twice a month. You can follow their Facebook page to check out their schedule and what stories can be read.

Comments