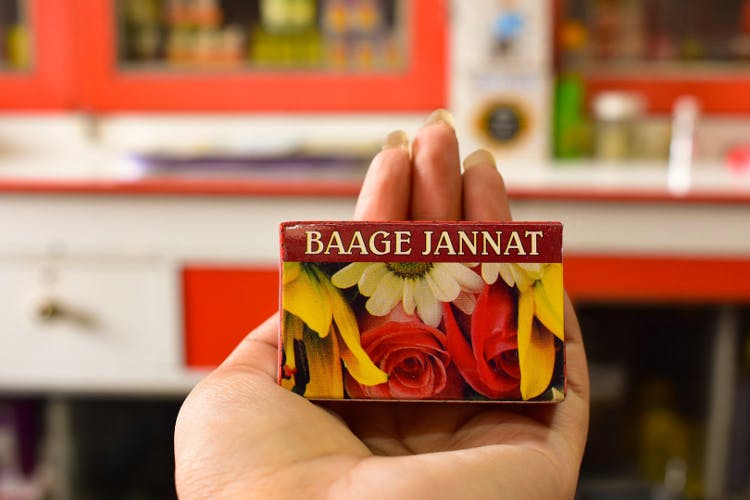 This Iconic Perfumery Near Charminar Is A Master Of Ittars & Can Recreate Perfumes Too
Shortcut
Hyderabad Perfumers in Pathergatti creates old-fashioned, timeless scents for you. This fourth generation family run business near Charminar, offers a bunch of exotic ittar and plenty of history.
What Makes It Awesome
Puran Das, who migrated to Hyderabad from Burhanpur in 1896 started his business as an oil selling vendor. In 1975, Hyderabad Perfumers for ittars and oils was set up by him and is currently run by Shailendra Prasad, the fourth generation of his family. As you walk in to this store with an old charm, the heady aroma of ittars will immediately assail your senses. Distilled from a plethora of flowers and herbs — these exotic ittars come in different sizes. Starting at 10ml, you can even get bottles and bottles of ittar from here based on your requirement. Blending is a skill they have expertise in, and their synthetic perfumes (a mixture of natural and chemical compounds) are a massive hit too! They currently have a plethora of over 500 synthetic scents and about 20-30 natural fragrances. Some of their best selling synthetic scents are Pahadi Phool, Mannat, Princess, Niloufer, and Baage Jannat. Each of these is priced at INR 160 per 12ml.
These ittars are skin-friendly and you can instantly tell the difference between synthetic and natural scents once you smell them. The natural ones are milder and are not as long-lasting as the synthetic ones (which are more concentrated and pronounced due to powerful fixatives, and usually are more durable). The natural scents are edible and prohibitively expensive costing about INR 4,000 to INR 5,000 for 10 grams. The natural perfumes include rose, jasmine, sandal, amongst others. They are made using distillate flowers from the gardens of Kanauj in Uttar Pradesh. Hyderabad Perfumers also recreate exhausted fragrances and make customised blends by recognising the first, second and base notes based on your description/sample.
Comments