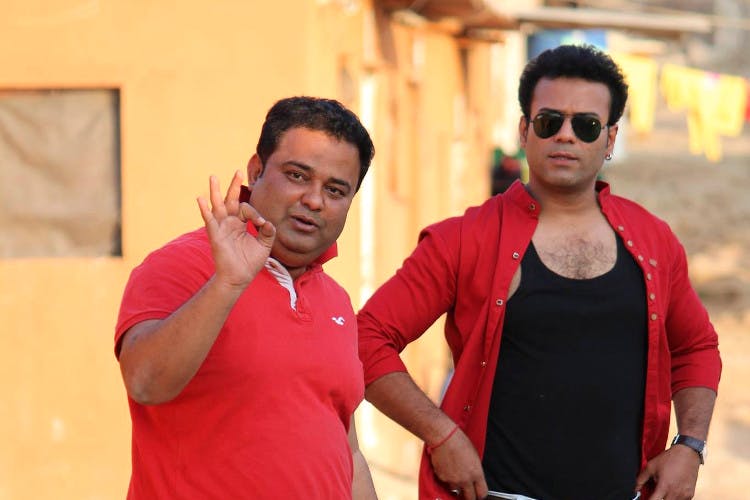 New To The City? Here's How You Decode Hyderabadi Lingo & Wing It Like A Local
Before you find yourself in a conversation with a Hyderabadi, all baffled and wondering if there's a dictionary for what they're saying, allow us to swoop in with just the thing. With preemptive apologies, we introduce you to the colourful lingo of the laid-back city of Hyderabad. You'll also find a more refined translation for each entry so that the process is slightly less daunting. Here are five of the most hilariously, mind-boggling phrases you'll encounter on your visit.
Baigan Ke Baatan Nakko Karo!
Gentleman's translation: "Kindly refrain from engaging in discourse pertaining to Brinjal."
Bewildering, yes. Let us explain. The good people of Hyderabad have a love/hate relationship with this oddly contoured vegetable. Simultaneously bringing to mind rich 'saalans' and exclamations akin to "Nonsense!", this popular phrase is employed by Hyderabadis of all ages.
Commonly heard in reply to an implausible and/or silly statement, this exclamation is as Hyderabadi as it gets.
Aaaaain?
Gentleman's translation: "Verily, I do ask unto you – is it true?"
The pronunciation of this gem is nasal all through. Almost French. Think Himesh Reshamiya (if that's what you're into). It is used to express friendly sarcasm and/or surprise at what someone has just told you. This will not work well with authority figures, such as the ladies and gentlemen in khaki who possess handcuffs and baton.
Aathé, Khaathé?
Gentleman's translation: "Dear friend, with all due respect, may I inquire into your preference in the matter of accompanying me, or risking kicks upon your gluteus maximus? Begging your pardon, of course."
Does the job like nothing else can – ask any group of old friends in the Twin Cities. Quite self-explanatory. Usually used to express impatience, this phrase is frequently heard when one among two friends is stalling, and the other wants to speed things along. Not entirely appropriate among polite society (unless they have a sense of humour), so exercise caution with this phrase.
Alternative: "Jaathé, Khaathé?"
Cutaan, Bentaan
Gentleman's translation: "Cuts and bends."
Used to describe the familiar way bikers in Hyderabad weave through traffic – cutting dangerously across other motorists – in their quest to not be later than they plan on being.
"Uné cutaan, bentaan maarké nikalgaya." – a bystander.
Please don't ride your bike like this.
One Dread Rupiss
Gentleman's translation: "The total amount of One Hundred and Ten Rupees."
Not to be confused with "One Hundred Rupees." There's an extra ten rupees in there that you don't hear or expect. To be fair, I've only come across this once at a petrol bunk, from an elderly gas station attendant (legend), but think about it – there are probably thousands of motorists who go through there every day. Fortunately, I'd found some forgotten coins in my pockets and avoided a strange altercation (who else has this ever happened to?)
This one should be banned outright. Hope it doesn't get popular. Oops. We hope this article sheds light on some of the more arcane things you'll hear in Hyderabad.
"Ab jaathé, khaathé?"
Comments