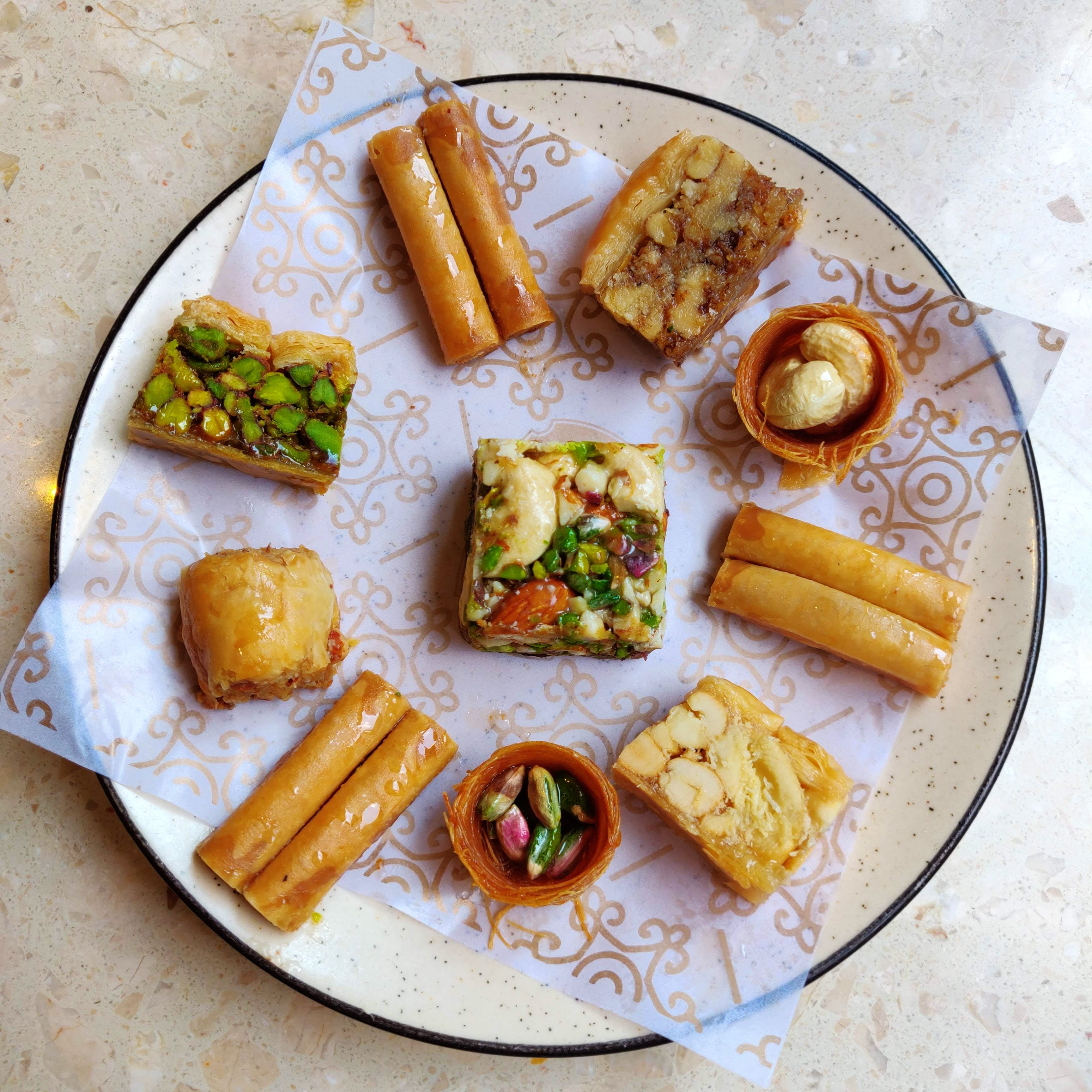 Indulge In Pure Turkish Gourmet Dessert Indulgence
What Makes It Awesome?
This was the first time I visited Gourmet Baklava, in my first visit itself this place has won my heart. This place has such a Grandeur, Interiors are very well chosen and all go with the ambience. They serve a variety of Baklava, we got to taste a few of them, Pista baklava, walnut baklava etc. They also had various Turkish gourmet dessert items which included Younani, Brazil, Cream warbot etc. The dessert which took me places was the Cheese Kunafa that they served us. It was so rich and so creamy that at the bite of it, melts in seconds, Kunafa is coated with roasted vermicelli and being put in Honey, due to which it gets it a unique distinct flavour. They also serve you authentic Turkish coffee and Hibiscus tea. This place is located in a posh locality of Banjara Hills. Do visit this place to experience the most beautiful Turkish Dessert Gourmet.
What Could Be Better?
Pricing could be more economical but as we say every exquisite thing has its own significant value.
Comments