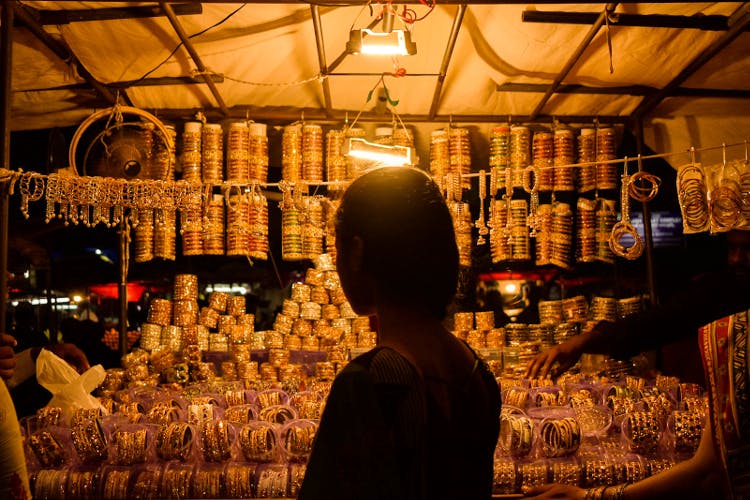 Snap Away: Up Your Instagram Game By Heading To These Iconic Spots In Hyderabad
We all have moments when we are scrolling through our Instagram feed, and an attractive photo grabs our attention not just for how beautifully it is shot, but out of curiosity about the location too. We had previously listed down
Instagram-able doors
,
walls
and
cafes
, but here's a list of architectural and natural beauties around town to make your Instagram #goals.
Fox Sagar Lake
If you have been seeing a bridge leading to a structure (that looks quite like a dome) and wondered where in the city that was — let us tell you that it's Fox Sagar Lake in Kompally. The lake is great for fishing, and for bird photography, whereas the secluded bridge above it connects to a pump house. Its architecture is from the Nizam's time making it a wonderful frame/backdrop in pictures. Look at those perfect leading lines!
Moula Ali Hill
Although Moula Ali Hill is one place we love to go to be in solitude (and that means, without our cameras too!), a lot of photographers on Instagram are making us think otherwise. Gawk at the mesmerising city view from atop the hills, and capture the golden flare from the sun. So, landscape photographers, this is for you.
Lotus Pond
Is your feed missing some greenery? Check out Lotus Pond in Jubilee Hills. The serene environment will reflect the mood onto your photographs, and there's a bridge for those of you who enjoy some leading lines. This location is mostly popular among pre-wedding photographs, but we say check it out for the birdies around here too.
Old City
Old City is a treasure for photographers. There's always so much happening here that no matter what kind of photography you are into, you will get stunning shots. Vibrant streets, vintage doors, historical monuments, intriguing faces, and everything else that add to the culture of Hyderabad can be found here.
State Gallery Of Fine Art
If abstract figures, rocks and art is your aesthetic, the State Gallery Of Fine Art is your spot. A particular section of this gallery has a ceiling turned into a canvas, and we think it makes for good #lookup shots. There are sculptures made out of waste, and art work on display which you can cherish with just a click.
State Central Library
Thinking of rasping stairways, creaking doors, and dust settling on books? Check out State Central Library, for that and much more. Built in 1891, this library has an old school charm, and sprawling lawns too. Tell boundless stories with aspects of symmetry, patterns, doors, and portraits of the many readers too.

Comments