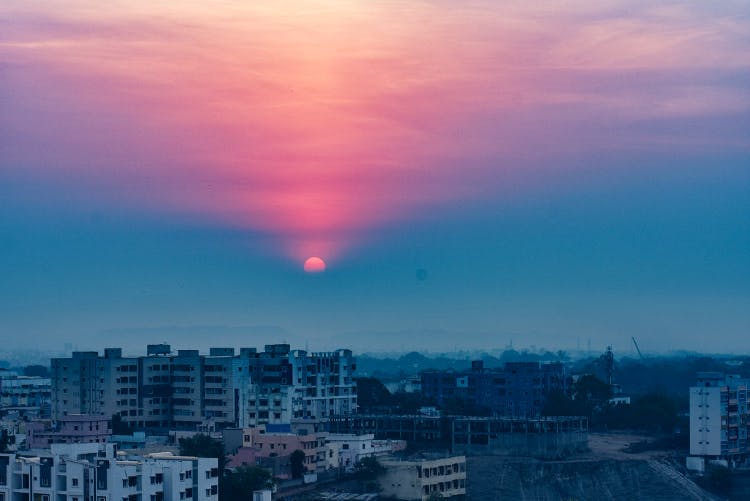 Introvert Much? Escape The Crowd & Enjoy These Experiences In Hyderabad
It is no secret that introverts like their 'me time', and love doing things by themselves. They don't always need a bustling group of friends to have fun and for those of you wondering how, here's an introvert's guide to exploring Hyderabad. We've done these ourselves and can vouch for them!
Sunrise At Moula Ali Hill
Moula Ali Hill is where you should be during a sunrise (or sunset) for its satiating views of Secunderabad, calm atmosphere, and exploration of a dargah built by the Asaf Jahi dynasty. You will have to walk through narrow bylanes surrounded by old buildings and climb about 500 odd steps to get to the dargah, but once you do, it will stun you with mirrored interiors and the pleasant sound of local boys singing Sufi songs. You can also spend some time on the hill top doing nothing or go here on a date with your camera and get some incredible shots.
Dogs Park
Dogs Park in Necklace Road is another fun place for introverts who love some cuddles. Find a bunch of furry hunks and beauties to befriend, and play with. The park is a tad bit crowded on weekends, but that is also the best time to visit even if you are an introvert because it's a doggo crowd that will win you over with their wagging tails and drooling faces. Besides, you get a free session of pet therapy as well as get to see rare breeds that are not otherwise seen in the city. So go here for a fun-filled experience without having to socialise much with humans (Just doggie).
Movie At PVR Punjagutta
Nothing beats the joy of watching a movie undisturbed. As an introvert, if you hate the constant chatter and popcorn munching in a theatre, there's good news for you. The PVR in Punjagutta is nearly empty on weekday mornings, when you can go watch a movie in peace. No more questions and comments between scenes, and all the alone time you need. While other theatres often have kids bunking colleges for movies, PVR, Punjagutta being kind of far from these academic institutes offers perfect solitude. (But don't crowd these for us now, okay?)
Gallery Cafe
If you love art, you must make a visit to Gallery Cafe in Banjara Hills where you can paint, read, and be an audience to open mic events that keep happening. This spacious cafe is decked up with art pieces from artists all over the country. In fact, the furniture here is a work of art too (and can be bought too). The staff is friendly and will provide you will art supplies if you ask nicely. You can also have a continental lunch here (Do keep in mind that their menu is vegetarian only) and enjoy good music, poetry and some stand up comedy too whenever they have open mic nights.
Mahabodhi Budhha Vihara
For solace amidst the silence of nature, and to meditate — head to Mahabodhi Buddha Vihara in East Marredpally. This is one of the city's best-kept secrets and is an epitome of calmness. It has a beautiful statue of the Buddha, a garden area where you see monks doing their everyday chores, lots of open space and a library as well. The view from the top is mesmerising and will teleport you to Dharamshala in an instant. Go here for some peaceful time and activate your chakras!
Telangana State Central Library
Aren't books an introvert's best friend? So, there's no better place than the Telangana State Central Library to spend some time with books. This library has a collection of over 5,00,000 books, magazines and palm- leaf manuscripts too. It has architecture that will remind you of iconic universities and books in languages local and international. From French and Portuguese literature to Urdu and Telugu books, they have it all. Go here for a productive day devoid of noise and human interaction.
Purani Haveli
Purani Haveli once used to be the Nizam's residence and it is close to the Chowmahalla Palace. It has now turned into a museum. It is a hidden gem of sorts and most people skip it on their visit to Hyderabad, making it less populated than Salar Jung Museum or Chowmahalla Palace. But, it has an astonishing collection of the many gifts given to the Nizam, and the ensembles of the royal family. Go here for an evening to indulge in some history, and on your way back enjoy the chicken kebabs and biryani in the streets nearby.
Comments