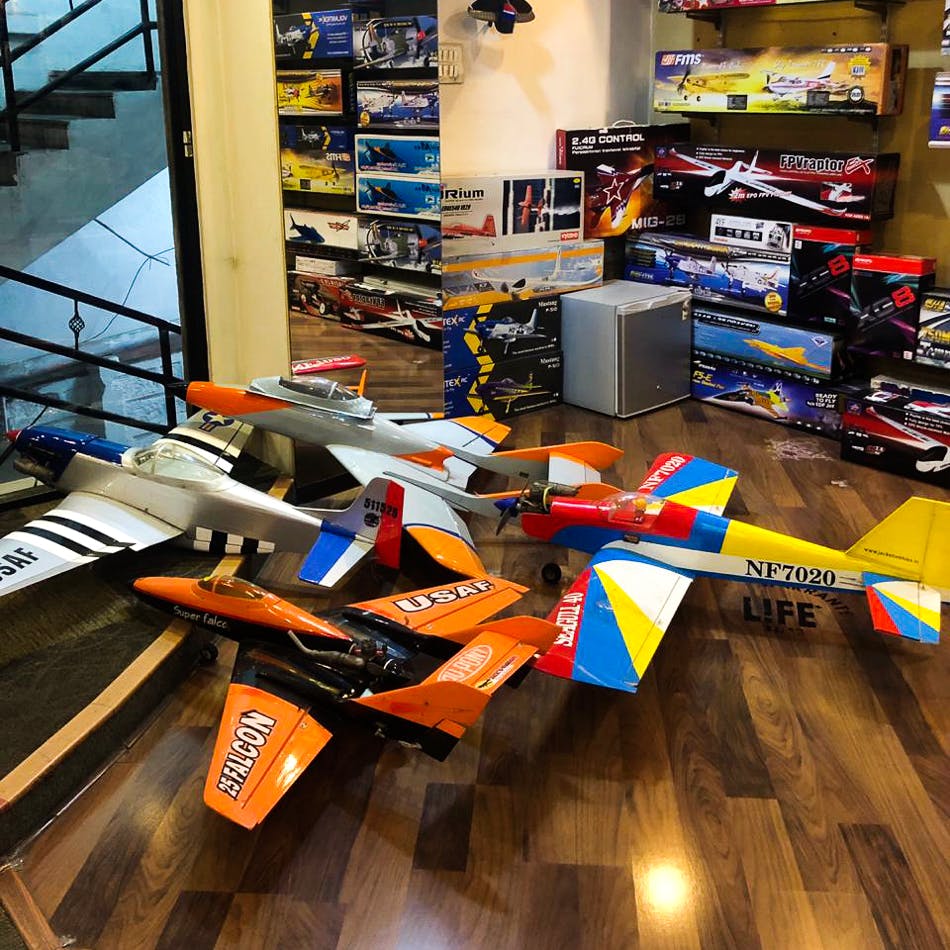 Make Your Own Aeroplanes, Cars, Motorbikes And Trains With Assembly Kits At This Hobby Shop
Shortcut
A must-stop for hobbyist automobile lovers and plane enthusiasts, Jack's Hobbies houses an incredible collection of big toys for big boys.
What Makes It Awesome
Folks passionate about planes, cars, and ships — Jack's Hobbies is your store. Here, you can get electric RC planes, helicopters, trucks, cars, electric and nitro speed boats; assembly kits and drones too. If that does not bring out the kid in you, we don't know what will. We're not kidding! If you loved remote control toys as a kid, you are going to want to spend hours at this store. So, go here when you have the time to browse through the hundreds of models from a Spitfire plane to a V Tail Glider, or get your hands on drones with cameras too.
If you're more into DIY, then you can get individual machine parts here as well. Think of propellers, power distribution boards, batteries, speed controllers, aluminium rims and charging sets. Most of these hobby kits and accessories are imported from countries like Japan, Vietnam, UK and Taiwan.The batteries usually last for about a flight period of 7-8 minutes. The price range starts at INR 11,000 and can go up to INR 47,000 depending on the size and model of the automobile bought.
A passionate hobbyist himself, Mr. Jack is happy to help you pick the model best suited to your interests.
Pro-Tip
Only shop from here if you're willing to invest in your hobby. To fly a plane, you will have to go to an open area and learn the controls before you become a pro.
Comments