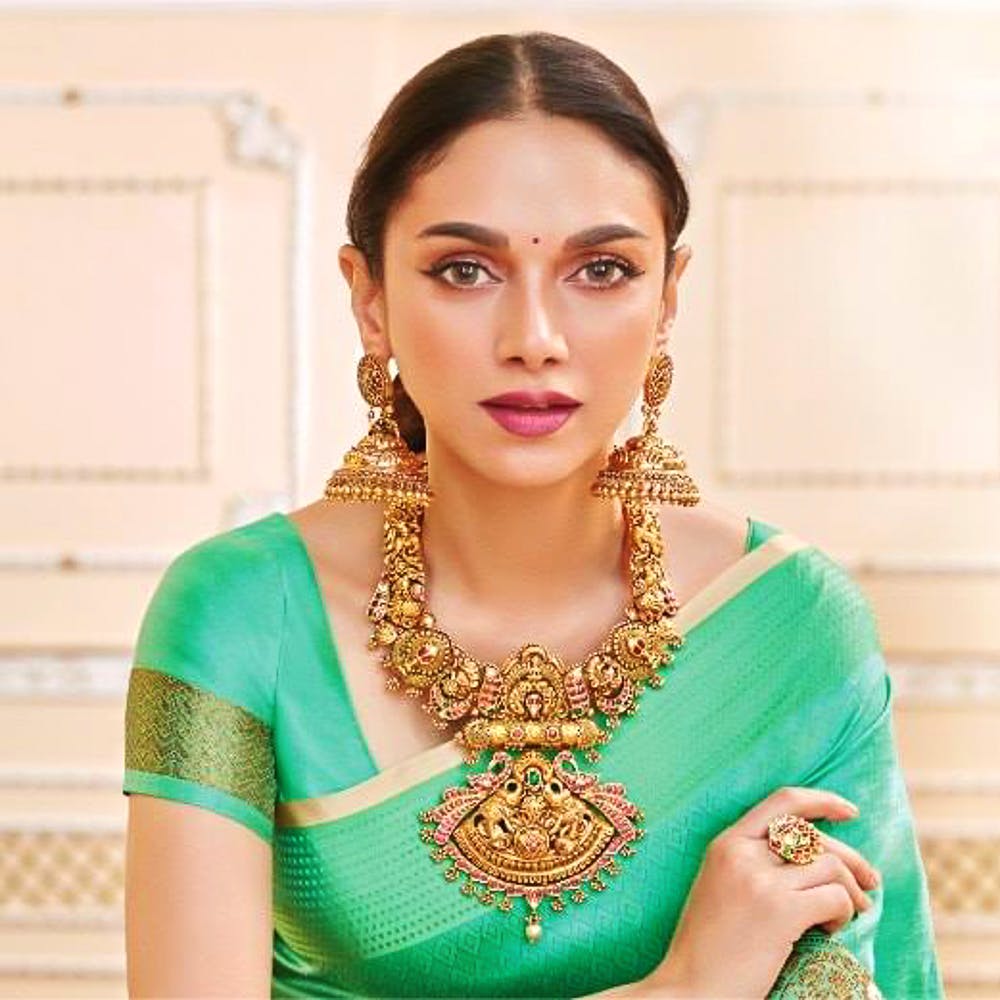 These Jewellery Stores In Secunderabad Are All About Glitter
Hello, ladies! Are you planning to go jewellery shopping with your ma? For an overwhelming collection of jewellery stores, head to Secunderabad.

Tanishq Jewellery
If you are looking for elegant jewellery or minimalistic neckpieces, head to Tanishq in Ramalaya Complex as they craft simple pieces. Perfect for am-pm wear, we find their platinum jewellery range super elegant. That said, the choices are quite limited at this store so if you're specifically looking for workaday pieces, go here.

Sri Jagdamba Pearls
Yet another iconic store that is known for its pearl collection, Sri Jagdamba Pearls offers amazing service too. Whatever is your budget or choice of jewellery, talk to the good peeps behind the counter who believe in showing what you might like. Without much fuss, you'll be taken through your choices. From diamonds to rubies, they've got quite a collection. They have South Sea Pearls and gemstones too. This iconic Secunderabad store also has a Pearl Museum.

Sree Nakoda Jewellers
Another iconic store, Nakoda is a popular brand in Hyderabad and if you are looking for traditional temple jewellery, this is where you should head. The store service is on-point, and they've got plenty of loyalists who go here for silver gifting items and simple jewellery too. This is located inside Monda Market.

Joyalukkas Jewellery
Joyalukkas has a wide range of uncut diamonds, diamonds, precious stones, platinum, gemstone jewellery, and so much more. From daily wear to the office and party wear, we love how unique the designs are for every section. All you need is plenty of patience to go through the designs, but if elegance is your style, we're sure you'll find something here.

Malabar Gold & Diamonds
Malabar Gold & Diamonds is awesome if you are looking for minimalistic and elegant jewellery. Their diamond jewellery collection is quite limited but they can double up as your am-pm wear too. They have some of the best pieces for men too.

Sri Krishna Jewellers
Sri Krishna Pearls & Jewellers is an iconic 36-year-old brand that has quite a following in Hyderabad. Known for their Hyderabadi pearls, Krishna goes a little beyond in making wedding jewellery spectacular with regal chandraharam, antique necklaces, ruby chokers, and more. We can never get enough of their temple jewellery. No matter what kind of style you prefer, we believe there is something for everyone here.

CaratLane
In partnership with Tanishq, CaratLane houses dainty contemporary jewellery. If you're looking for everyday jewellery that'll go with all your western outfits, you'll find something you like at CaratLane. Some of their bestsellers are their drop earrings, solitaire rings, layered bracelets, and long chains. Gemstones, diamonds, gold, silver, and pearls — find exquisite designs here.

Manepally Jewellers
Tucked away in General Bazaar, Manepally Jewellers is a 129-year-old iconic store that specialises in super-premium diamonds and bridal jewellery. From pendants and designer rings to elaborate haaram, if you want to go all out and about, this store is your hero. Plus, their diamond jewellery collection is easily the best in Hyderabad.

Comments