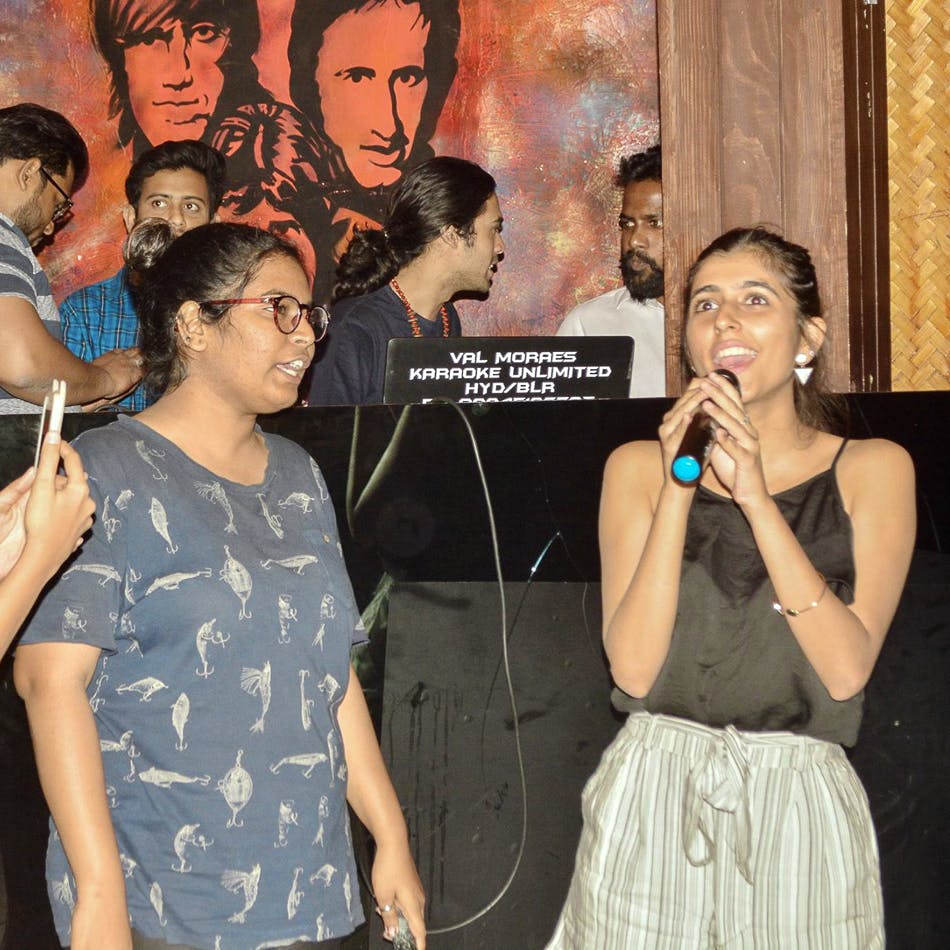 Grab A Mic & Unwind With Your Buddies By Hitting Up These Karaoke Nights
Do you and your gang jam to songs in the car, in cafes and restaurants where there are good tunes? Unwind and tuck into food and drinks while going all out at these karaoke nights. Show off your vocal prowess and go the gaata rahe mera dil route.
10 Downing Street
The fact that 10D attracts a diverse range of crowd — from the early 20s to late 60s is what makes it awesome. Touted as one of the best pubs in Hyderabad, this is designed as a vintage English pub. Walk into the pub on a Thursday (Karaoke Thursday) and rest assured, you're going to have a great night.

Heart Cup Coffee
Heart Cup Coffee in Kondapur has the most happening Thursday nights in Hyderabad. They've got karaoke and ladies night, dragging the best of the city's crowd to its yard. Whether you're a designated bathroom singer or someone who enjoys entertaining a fine crowd, this karaoke night will win you applause and love.

Free Flow - Traffic Bar
This funky looking bar offers a stunning view of the city and great vibes thanks to their cocktails and good tunes. They organise a lot of events every weekend and one of them is their karaoke nights where you can sing popular Hindi and English tracks. Keep your eyes open for their events and check it out with your squad.

Hard Rock Cafe
We don't think Hard Rock Cafe needs any introduction, but if you've never been here, all you should know is that this place has an amazing atmosphere, good food, and even great music. Head over to Hard Rock Cafe on a Wednesday for their karaoke nights and see your workday blues go away. They always draw in a great crowd so you might bump into a lot of fun people.
SKYHY
With a lovely rooftop ambience and drinks that'll make your day like Bailey's Irish Cream and Flaming Lamborghini, SKYHY attracts a lot of IT crowd after office hours. And if you're looking to unwind after work by singing out loud, you should grab a seat here on Thursday nights for awesome karaoke nights.

Comments