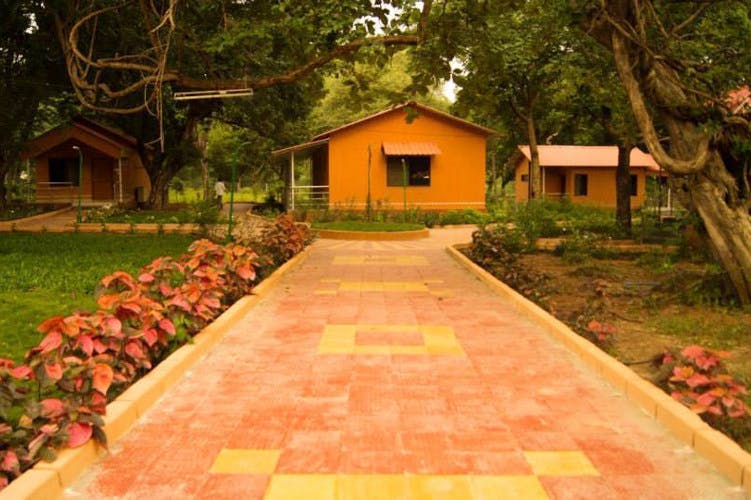 National Parks & Wildlife Sanctuaries
Open Jeep Safari & Wildlife: This Sanctuary Is Only 300 KM From Hyderabad
Shortcut
Explore the wilderness and witness exotic animal species at Kawal Wildlife Sanctuary, located in Old Adilabad district, just 300 KM from Hyderabad.
What Makes It Awesome
One of the oldest sanctuaries in northern Telangana, Kawal Wildlife Sanctuary is nestled along a picturesque roadway. You can traverse the dense forests for 90 minutes on an open jeep safari and spot herds of deer, wild boars, langurs, nilgai, sloth bears among others. If you're lucky, you might even sight tigers and leopards in their natural habitat. We say, gather your adventure loving friends, and set out on a road trip at the earliest (before the weather gets too bad), and have a memorable time. The best time for safari is in the early morning hours, but you can go any time before 5pm.
Stay at Haritha Resort in Jannaram which has simple but clean cottages, a view of the surrounding water body and delicious Andhra food.
Pro Tip
The safari may be cancelled in case of rain a day prior. So, ensure that you check the weather before you make plans. The best way to reach the sanctuary is via road, and it takes about five and half hours from the city.
Comments
National Parks & Wildlife Sanctuaries