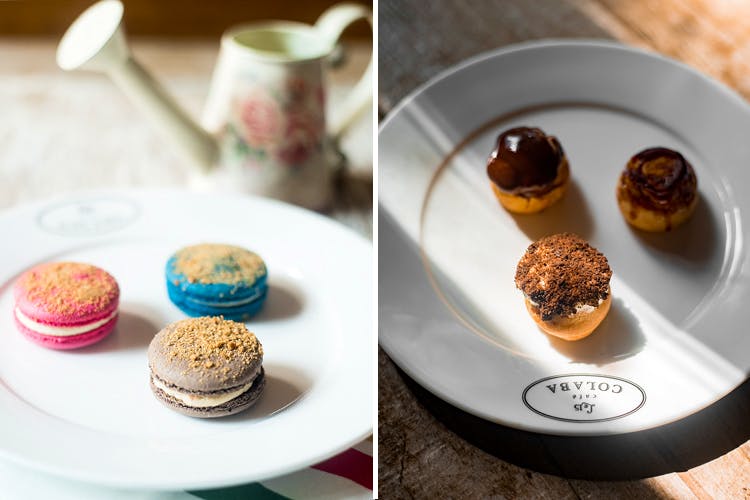 You Can Now Get Pooja Dhingra's Iconic Macarons From Mumbai In Hyderabad
This just in! Le15 Patisserie by Pooja Dhingra is now delivering its macarons to Hyderabad, and are we excited or what? The cupcakes and macarons of Le15 make even Sonam Kapoor swoon and we know why! We tried a Chocolate Lover's Box of macarons when Pooja was in town, and legit tasted a bit of heaven. The macarons aren't too sweet or crisp, they have a squashy centre filling, and the outer layer has a fine crumbly layer.
At the moment, there are six types of macaron boxes — Pretty In Pink, Chocolate Lover, Rainbow, Bestseller, Offbeat, and Lover's Box. You have the choice to pick between a 12 pack (INR 900) and 24 pack (INR 1,800), which will be packed and delivered at your doorstep. Le15 is also delivering single-flavoured boxes at the same price range and this has variants like Nutella Seasalt (heaven!), Lavender, Peanut Butter, Vanilla Raspberry, French Vanilla, and Paan. Not all these flavours come in the assorted boxes. If you want to customise your own box, you can do that too. Whatever you choose, these boxes are delivered to you in at least 24 hours. Apart from Hyderabad, Le15Patisserie is also delivering to Bangalore, Chennai, Kolkata, Jaipur, and more. What fun!
Comments