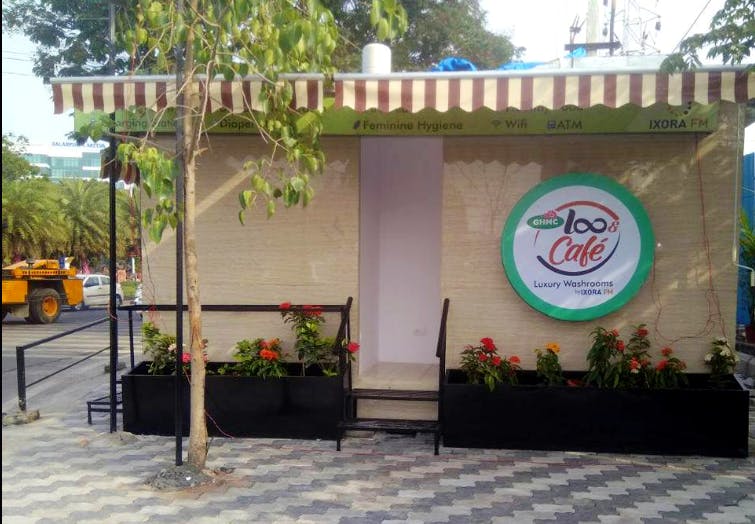 Hyderabad Now Has Luxurious Public Loos That Are Free To Use & Come With A Cafe Too
Shortcut
Have you chosen not pee-ing over entering a stinky, unclean public washroom? Good news for you then! Thanks to a Hyderabad based company, IXORA FM — we now have luxurious and hygienic public toilets in the city called Loo Cafe.
What Makes It Awesome
Loo Café is an innovative concept that consists of three washrooms (for men, women, and one accessible to people with disabilities), a café, and space for an ATM machine. Set up in just 170 square feet of land opposite Shilparamam in Hi-tech City, Loo Café does not charge the public for using the toilets, but instead generates revenue from the cafe which apparently serves standardised food all round the clock as well as have tie-ups with Swiggy and Food Panda. Other amenities include radio, WiFi, and security. With an aim to make sanitation more hygienic and accessible to the middle class and working professionals, as many as 178 of these Loo Cafés will be set up across the city soon, with one in Serilingampally designed for the visually impaired too.
Pro Tip
There's a Loo Cafe inside the Kondapur Dog Park as well which makes it super convenient for those of you spending hours with your pupper here to grab snacks.