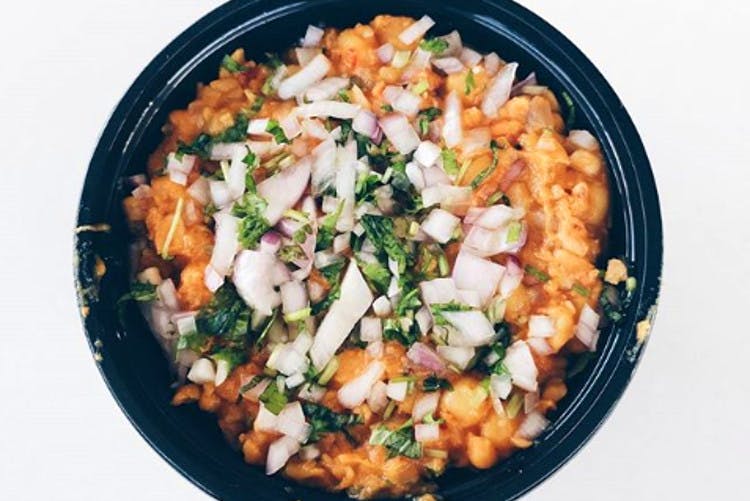 5pm Hunger? Treat Yourself To Delicious Snacks At INR 50 At This Bandi
Shortcut
If you are looking for a quick evening snack, head out to Masala Bandi in Madhapur. Batani Masala to Aloo Masala, fill your tum with delicious roadside snacks, whipped hygienically.
What Makes It Awesome
If you got some good love for Jhaal Muri or Muri Masala, Masala Bandi has to be your go-to. This snack cart is often found in and around Madhapur, and we tried out all the varieties it offers. Tangy, spicy, and lemony — these snacks are perfect for your evening time nibbles.
Take your pick from Batani Masala, Guntur Masala Bajji or Masala Vada. These come with cut onion and fried peanuts, with lemon properly sprinkled all over the dishes. While some come with flavoured curd, we love ours plain and a little dry because of the tanginess. So, if you're looking for something delicious that can be done quickly and not too expensive, try out this one.
What Could Be Better
It's tough to keep a track of this stall-on-wheels, so you might have to depend on Swiggy (which is what we do). Plus, the stock gets done soon!
Comments