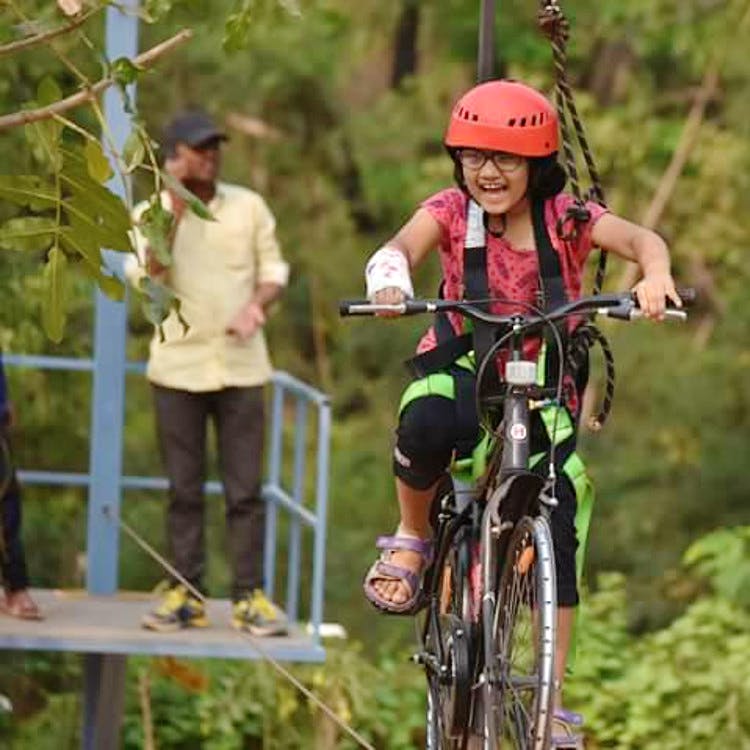 Rope Cycling To Currency Park: This Mahbubnagar Park Is Picnic & Adventure Goals
Shortcut
Adrenaline junkies, Mayuri Nursery Park in Mahbubnagar has got a lot in store for you. Experience ropeway cycling, rock climbing, and let kiddies gawk at painted walls and animal structures to make it a picnic.
What Makes It Awesome
Located about 97 km from the city, Mayuri Nursery Park is a refreshing lung space in Mahbubnagar. It has a fine variety of plants (and seeds that you can buy, as well), a butterfly garden, a playground (perfect for the little ones to have a fun time), and a currency park showcasing the currencies of 25 nations in a single place. Much beyond any regular nursery, it has activities like rock climbing, ropeway cycling, bamboo walking and zorbing for all the thrill seekers. Away from the noise and pollution of city life, this nursery park is a calm and immaculate getaway where you can unwind.
So, get your squad together, and set out to experience all that it offers. If you are taking your kiddies, let us tell you that they are going to love the animal sculptures, from deer to dinos. There is also a mini fitness centre specially made for children, a pond with swans and colourful wall art to ensure that they revel in nature while having fun.
Pro-Tip
There's ample parking space available here, so don't worry about parking your vehicle and make that road trip happen. Also, there is also a restaurant called Jolly Hills not too far from this park, so food woes are sorted too.
Comments