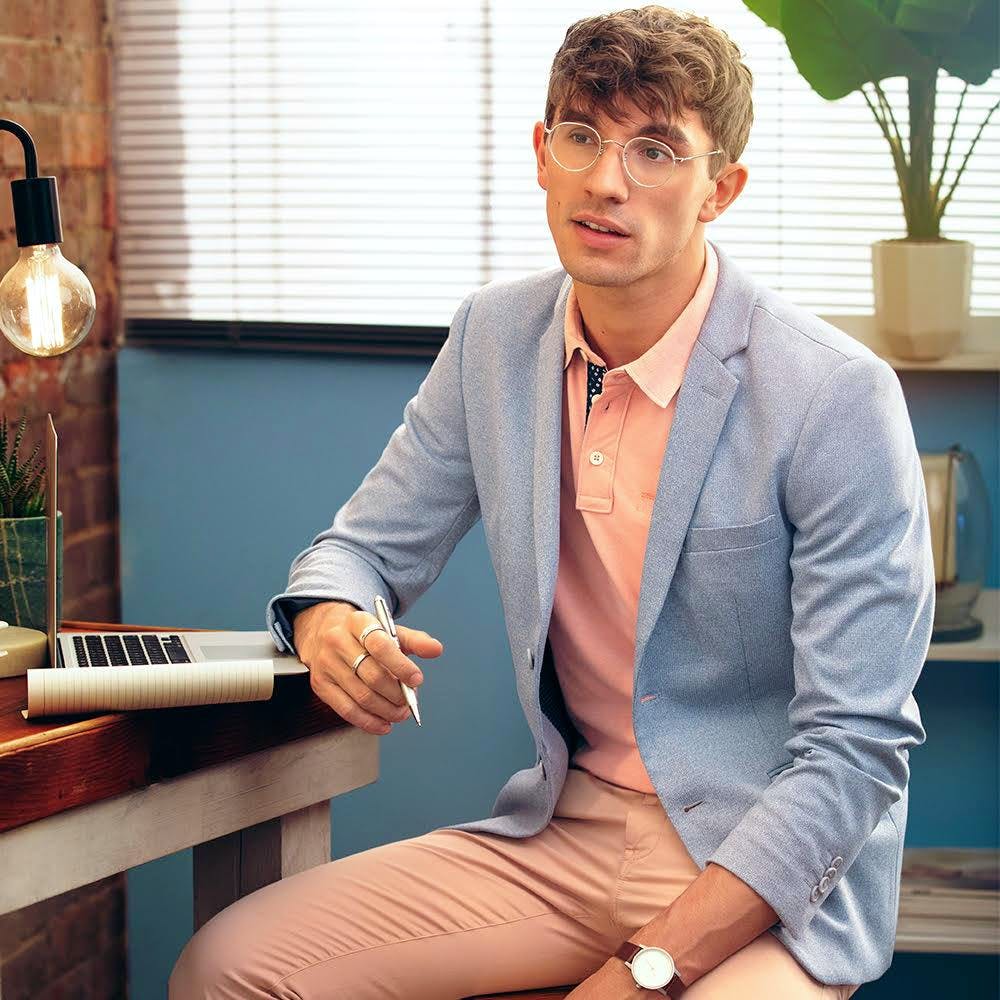 Zara To Celio: Where To Shop Awesome
Hey boys, if you're going to Forum Mall to watch a movie, stop by these stores and check out what they have to offer. We're sure there's some space in your closets for something new and something stylish, so see what looks good on you and shop for yo'self.

Wrogn
This store will help you nail your OOTD's and you must check it out because this is co-owned by Virat Kohli. Wrogn is an awesome brand that sells semi-formal and casual attire for men according to the changing fashion trends. What's your pick? The classic shirt and trouser combo? Get your hands on crisp solid shirts, printed and patterned shirts and match it with a solid trouser that feels like a second skin and call it a day. They also have solid tees, printed, funky and sporty tees, trendy denim, and shoes to seal the deal.

Zara
Zara is a premium Spanish brand that will make you look a gentleman with a bit of swagger. You can shop for blazers, three-piece suits that fit like a glove, cardigans, trousers, joggers, tees, shirts, footwear... you get the gist, right? Because it's a premium brand, you can trust the quality of the materials used. Of course, you'll have to splurge a bit, but it'll be an investment that is worth it. This branded store has every possible type of shirts and t-shirts and you should check them out ASAP.

Celio
This branded store has every possible type of shirts and t-shirts and you should check them out ASAP. Waltz through Celio's store and pick out stylish shirts (like the classic checkered ones, denim and polka dots shirts), t-shirts that are on point, polos to up your style game, and office wear to compliment your dapper look. They're always up to date with latest style trends, so you'll never be out of runway looks.

Indian Terrain
If you're looking for premium men's clothing that's worth the bucks and proudly made in India, then check out the Indian Terrain store. What we appreciate the most is that they're bringing Khaki back into style through their trousers. This collection has four types of fits to make sure it feels like a second skin and gives the most comfort. After all, it's a timeless classic that every man ought to own. Not just that, you can also shop for shorts and jeans which are great quality and worth the money. They've got sizes as diverse as XXXL which is not that common in other brands, so kudos to that.

Basics
A crisp white tee or a crisp black tee goes a long way. Basic pieces are so versatile, they can make or break any look. And it's especially true for men, amirite? Basics Life has collections for spring, summer, fall, and winter and men, you can score shirts, jackets, cargo pants, and trousers. Going for a casual look? Head over to Forum Sujana Mall in Kukatpally and grab a couple of solid t-shirts and denim and run to the trail room. They also have an elaborate collection of shirts, from checkered to stripes, that can make for great workwear.

Louis Philippe
If you have to dress up in suits most of the time, step into this opulent store. A major portion of their store is their formal collection which can be altered for that perfect fit (that's important for a good suit) and have a lot of options to choose from. You can also get other suiting accessories like ties and cuff links to match with your purchases. You can also check their informal blazer collection but you won't have a lot of choices there.

Comments