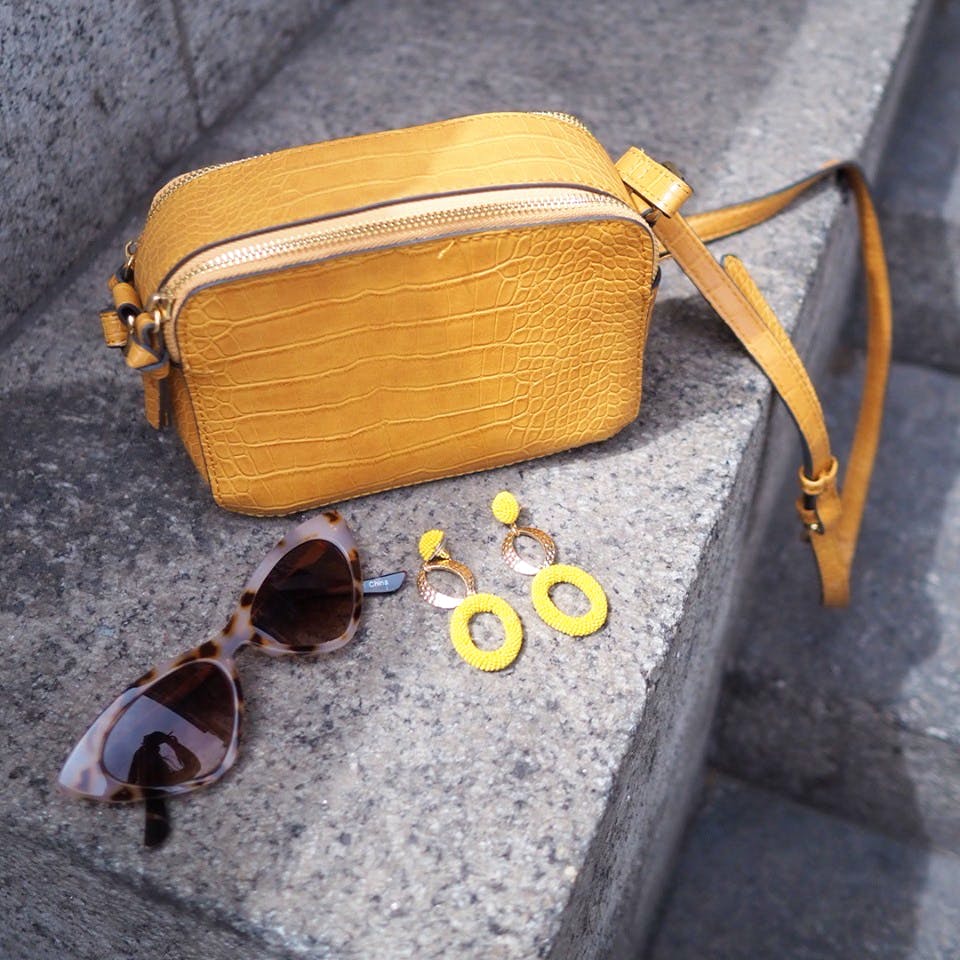 Sephora To Miniso: Stores To Check Out
Forum Sujana Mall is the first of its kind to have done things differently. Right from bringing in awesome brands like Forever 21 and Zara to Hyderabad to being the first mall to host an array of rock concerts, pop-ups, and more, we heart this mall. In fact, we can never walk out empty-handed if we find ourselves in this mall. Here's a list of stores in Forum Sujana Mall, Kukatpally that we love to shop at.

Miniso
Peeps living in Kukatpally, aren't you glad that Miniso has opened an outlet in your neck of the woods? Located in the lower ground floor of Forum Sujana Mall, this Miniso outlet has better stock and we'll tell you why. All the usual suspects like Pink Panther, We Bare Bears merch can be found. We've spotted fluffy neck-pillows, hand towels that come in the shapes of bunny rabbits, baby frocks. The toothbrush holders, sling bags, and massagers come in bright pinks and greens and are too kawaii to handle. Home decor products that include kitchenware (in pinks and blues), storage boxes and cutlery are pleasing the Pinterest fanatic in us. The bags collection is far bigger than the other outlets and you can grab everything from tote bags, fanny packs to backpacks and sling bags. Beach bound? Don't forget to check out the aisles of sunglasses (Oh, so Audrey Hepburn-styled ones!), hats, and flipflops.

Sephora
Girls, let's be candid — we've been waiting for Sephora with bated breath. Now that it's here, we know where to spend all our monies. Walk into Forum Sujana Mall in Kukatpally to splurge on a wide range of skincare, fragrances, bath and body products, and beauty accessories. We almost took a backflip on spotting Benefit Cosmetics and planning to stock up on the awesome cheek stains and mascara. The vast collection includes products from Shisheido, Tom Ford, Dior, Burt's Bees, Stilla, NudeStix, Elizabeth Arden, Smashbox, and more. The face mask sheets from Sephora come in variants like algae, aloe vera, charcoal, mud, bubble, green clay, pink clay.

Accessorize
Popular UK-brand, Accessorize, always offers some of its products at slashed prices at this outlet. That's why we love it. Whether you're looking for elegant pendants or statement neckpieces, Accessorize has your back. We usually pick ear studs and wallets here. The backpacks and flip-flops are also top-notch. Looking for some furry hats? There are some lovely ones here. The price range is a little high but the quality is unquestionable. So, it's worth it.

Satya Paul
Make your way to Satya Paul for printed scarves or solid and stand-up handbags. We usually cannot get over the scarves that can transform even a plain outfit to a lovely one, but if you're looking for a stand out collection, it's the sarees. Elegant, youthful, and classy — find them all under one roof. Want more? Check out the kaftans while you're there. You'll stand out in a crowd with these pieces, fo sho!

Ethnic Clock Makers
Vintage clocks have a certain charm to them. If you have been looking for old-school clocks, Ethnic Clock Makers in Forum Sujana Mall. This is a tiny kiosk that's located right in front of Entertainment Store. All the clocks are designed and made by the team. We're loving the grunge look on the vintage clocks, and no matter what corner of your house you're planning to deck up, this is going to add a classy touch. The metallic watches are quite on-point, but if you've got a thing for wooden watches, they've got a few handmade ones.

Entertainment Store
We found a safe haven for geeks and pop culture enthusiasts. Entertainment Store – located in Forum Mall abounds in comics, apparels, face masks, bobbleheads, and so much more that geeks can find tons of reasons to run wild in the store. From caricatures to flip-flops, bags and coffee mugs to notebooks, you won't stop yourself from spending all your moolah here.

Sling
Sling is a tiny store that sells designer wear bags. These are mostly mid-priced ones and the store has a mix of beautiful bags, casual ones, and some not so good ones too. If you've been looking for envelope clutches with mirror work or tassels, find them here. Looking for huge totes or handbags? You're going to find them too. Although the name is Sling, you'll find not a vast collection of sling bags. Spot brands like Guess, Baggit, Fiorelli, and more here.

Sunglass Hut
Sunglass Hut is for those of you who loathe shopping eyewear online. This store has a wide range of brands like Michael Kors, Armani, Ralph Lauren. Love experimenting with frames? Go try on those shades and tell us how you are up-ing your style game. They've got plenty of frames and the store folks are super helpful. So, you're sorted.

Comments