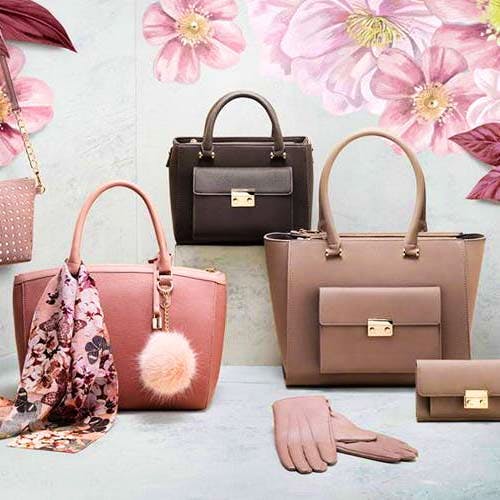 Chumbak To Miniso: Buy Awesome Here
Yes, you keep buying all these dresses, tees, and skirts but did you know the key to adding oomph to your outfits is through accessories, and of course, good skin? And no, you can never have enough accessories (we know what you're thinking). If you're planning to go on a teeny-tiny shopping spree after payday, then hit these stores up in Inorbit Mall. These are our go-to stores in the mall and you will like them too.

Chumbak
You must have seen their products on social media but did you know they have a physical store in Hyderabad? Chumbak in Inorbit Mall has everything for a quirky soul, right from apparel, bags, and home decor. We love hoarding their sturdy phone covers and fridge magnets because they're just so adorable and fun! Looking for a gift? Just get something from Chumbak and call it a day.

Miniso
Miniso has mini everything. This Japanese lifestyle store has fluffy neck pillows for when you have to travel, cute and comical notebooks, stationery, bags and everything else including phone accessories. And surprise surprise, they also have make-up and skincare covering a major part of their store that is super affordable.

Yellow Verandah
If artsy home decor is your thing, this kiosk in Inorbit Mall is a must-visit. You can doll up your house with offbeat handicrafts, vibrant kitchenware and wall decor that'll make your home stand out. We are hearth-eyed for their coffee mugs and hand-painted plates and this brand works with Indian artisans right from Kashmir to Kerala.

Innisfree
Enter the world of Korean skincare at Innisfree. If you follow a skincare regime and your weekends or me-days are dedicated to face masks and oils, this store will make your heart overwhelm with joy. This store smells wonderful and stocks up everything like sheet masks, volcanic clay masks, face mists, cleansing foams, and everything else that'll work wonders for your skin. Korean skincare is raved about in the beauty community so you know what you're getting into.

Accessorize
Jewellery junkie? Say hello to Accessorize. This store has all the statement accessories you will probably need to nail your OOTD right from necklaces, chunky colourful chains, rings, earrings, bags, hair bands, and bracelets. They're pretty, dainty, and quirky and we're hoarding everything. They also have stationary like funky diaries, fluffy notebooks, and pens that'll fetch you compliments from your mates.

Ancient Living
Ancient Living is an organic health and skincare brand that makes beauty products that range from face packs, lip care, and shampoos. And what's the best part? Their prices won't burn a hole in your pockets which is just awesome, amirite? This brand got us hooked to the papaya face mask and handmade soaps which come in a lot of designs and shapes like flowers, elephants, hearts, etc. Perfect gifting option, perhaps? They've got diffusers and candle vaporisers also that you can check out.

Swarowski
Crystals, crystals, and more shiny crystals — that's Swarowski for you. If you're one of those women who feel gold jewellery is not always the best choice for some occasions, say hello to this Austrian jewellery brand that makes luxe crystal jewellery and home decor pieces. We are all heart-eyed for all their collections that include pendants, necklaces, bracelets, rings, earrings, figurines, and watches that'll make anything worth a billion bucks. Oh, their watches are a must-buy. If you're looking for a memorable gift for your partner or bae, they also have a collection of exquisite pens that are crystal studded. Now that's fancy!

Forest Essentials
We vouch for this luxury Ayurveda brand and the fact that they're cruelty-free has our heart. If you love skincare and don't mind investing in products that'll do wonders to your skin, take a look at Forrest Essentials. This brand is the talk of the town among all the beauty influencers too, and they make products that cater to all skin types and conditions. Some of their best-sellers are nourishing face masks, face creams, body mists, and serums. The price range begins at INR 1,000.

Kompanero
Leather accessories with a twist, this store in Inorbit Mall is attractive AF. A Spanish word which means companion, Kompanero is an environmentally friendly brand. But that's not the twist here. They make leather from leftover animal skins, and 90 per cent of their leather is vegetable tanned. They condemn the use of plastic in any form and hence, from dying to packaging, they only focus on sustainable techniques. Wondering what all they make? We spotted some gorgeous handbags, duffle bags, wallets, and suitcases.

Da Milano
Italy and fashion go hand in hand and so does this premium accessories brand. Step into the Da Milano store in Inorbit Mall and be spoilt for choice with their leather bags collection for men and women. Handbags, wallets, sling bags, laptop bags, leather phone cases, travel luggage, and briefcases — you name it, they have it. We picked up a few bags for ourselves too and if you're thinking of investing in a good statement leather bag, just go for it.
Blue Stone
Because there's no such thing as enough jewellery, we're adding one more jewellery store to this list. A destination for high-quality fine jewellery and designs, Blue Stone's jewellery will help you nail that plush look. They've got solitaire, pendants, diamond necklaces, pearl earrings, gorgeous rings, gold coins, and more that'll dazzle up your vanity.

Comments