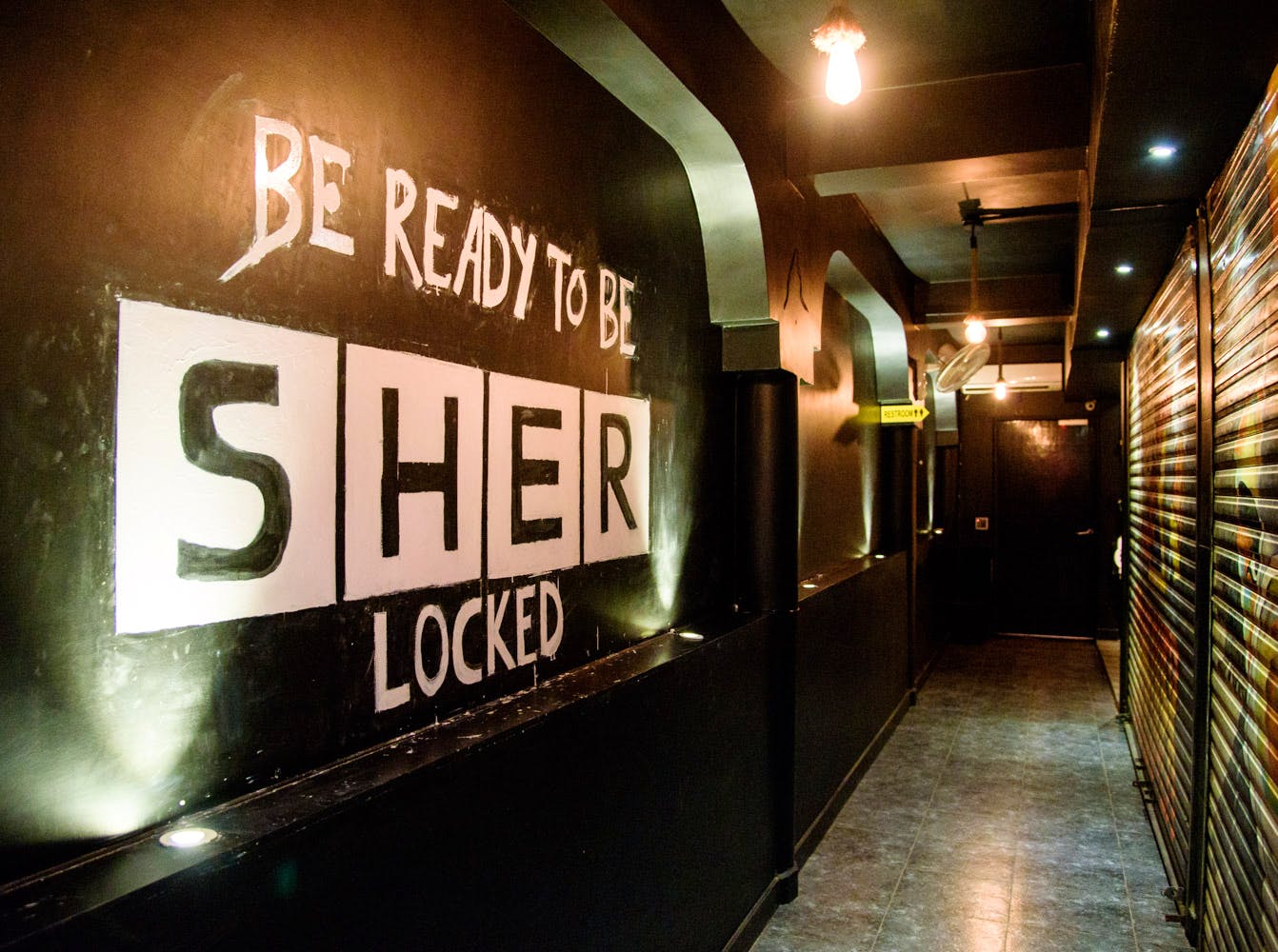 Prison Break To Abduction: Go Play Real Life Escape Games At This Gaming Zone
Shortcut
A real-life version of Escape The Room — a popular online game, Mystery Rooms is where you'll be locked up with a group to find your way out. Sounds exciting?
What Makes It Awesome
The fact that Mystery Rooms will jar you into action regardless of the mystery or challenge you choose is what makes it awesome. Planning to go Sherlock-ing with your gang? You've got to try Mystery Rooms. From challenges like a prison break to abduction, bring out your wild edge and play your way to glory. That said, it's not that easy to find your way out. Each challenge comes with a certain set of puzzles and clues. Solve your puzzle, take a hint, and keep moving further. Time is a little tricky as you're under a clock and every moment counts. Let's just say that adrenaline rush is ensured. Don't forget to tunnel yourself a little further into the game as you play Cabin In The Woods.
As of now, Mystery Rooms is in two locations — Jubilee Hills and Gachibowli. Interestingly enough, both the locations have different games to make sure we don't get bored. On weekdays, a mission for two costs INR 900 per head and on weekends, it's INR 1,000. If the group is larger, the prices come down.
Pro-Tip
Mystery Rooms has launched its first novelty cafe in Gachibowli — Masquerade — Mystery Rooms' first cafe in India where you can play games, grab a milkshake, or tuck into a proper meal. For those of you who love board games, you can team up with your squad and play it old style. With plenty of video games or VR games, a limited but good collection of books, your entire day is sorted here. Even if you are all by yourself, you can lounge around.

Comments