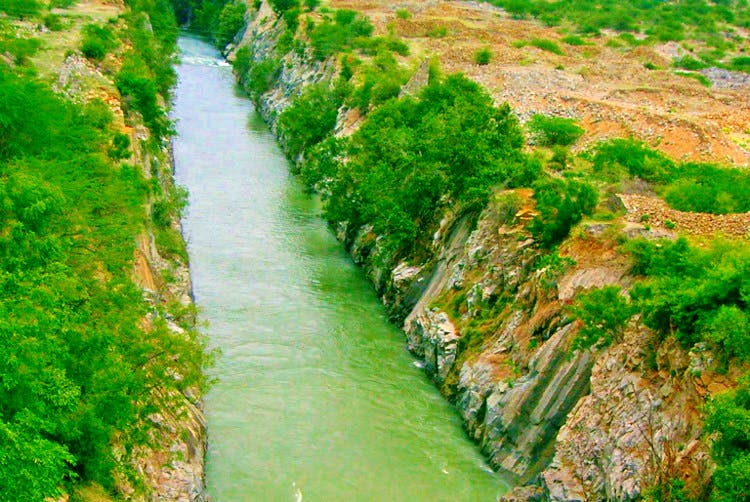 Oldie But Goldie: Go Picnic By This Dam That Is Just 150 KM Away From Hyderabad
Shortcut
Gather your fam or squad in a car and head to the scenic Nagarjuna Sagar Dam for a day-long getaway amidst nature. Plus, it's got a beautiful waterfall too.
What Makes It Awesome
Nagarjuna Sagar dam is about three-and-a-half hours drive from the city and makes for a short but amazing road trip. The dam offers a refreshing view, that makes photographers and Instagram addicts go nuts for. You can take a boat ride to Nagarjunakonda Island which has an archaeological museum and Buddhist artefacts for you to gawk at. You can either carry food from home and make it a conventional picnic or check out the South Indian food stalls serving thali here. There is also Ethipothala Falls if you're up for a trek that leads you to a crocodile sanctuary at its foothills.
We wouldn't recommend an overnight stay here, but if you are keen to, then check out Haritha Vijay Vihar, a modern resort with a rustic ambience.
What Could Be Better?
Although stopping by the road gives a great view of the dam with its rushing waters, it would help to have a designated view point. Currently, that's lacking so you need to wander all around to find a vantage point.