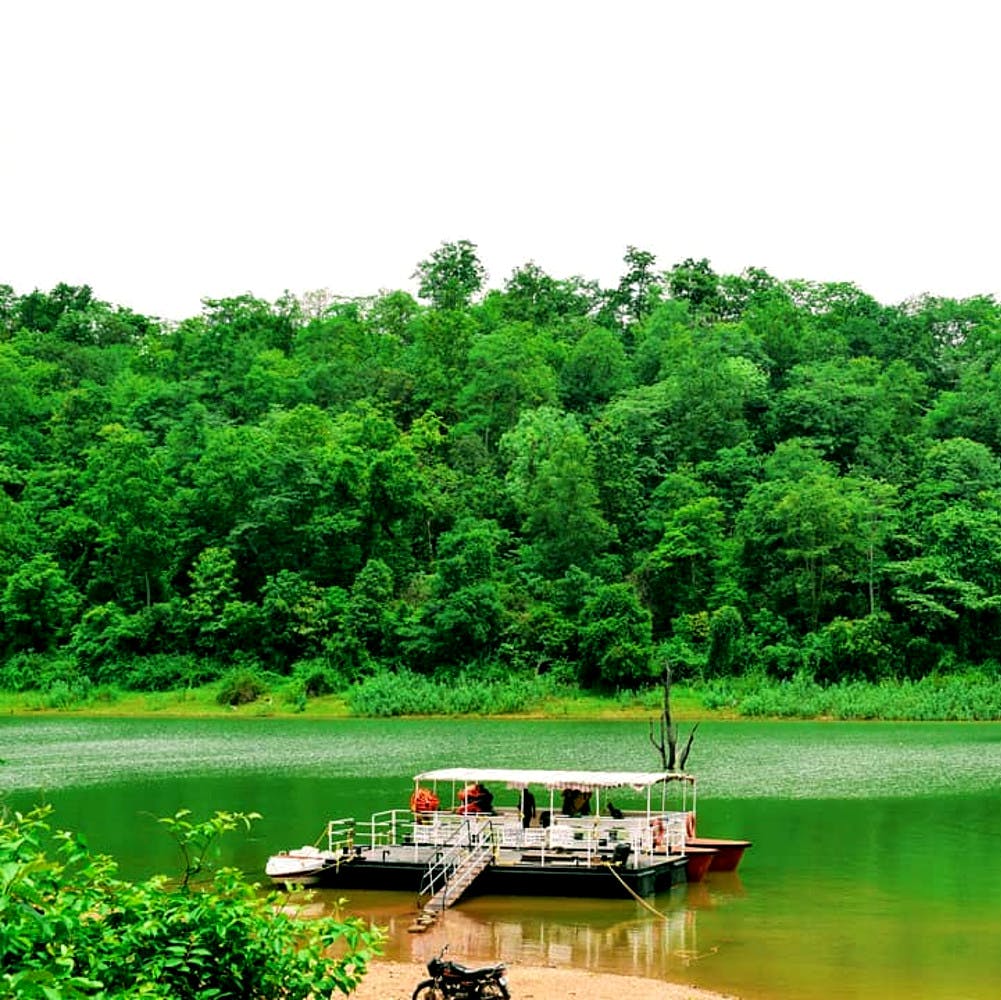 Pack Your Bags & Go Animal Sighting At These National Parks
Adventure on your mind? Well, pack your bags, binoculars, and cameras and drive away with your fam to these national parks around Hyderabad. As the weather is getting cooler, we think this is a good time to spot some animals in their habitat.

Kinnerasani Wildlife Sanctuary
Driving around Khammam district? Kinnerasani Wildlife Sanctuary awaits your presence. A six-hour drive from Hyderabad, this densely forested sanctuary has a river flowing through it which will give you beautiful drone shots and photographs. Spot endangered spices like marsh crocodiles, tigers, jackals, hyenas, and migratory birds like cranes, doves, and teals (if your luck strikes) and be in awe.

Pranahita Wildlife Sanctuary
Located in Mancherial of Adilabad district, this sanctuary is around 300 KM away from Hyderabad. Hold your breath as you walk into Pranahitha Wildlife Sanctuary because you shall spot endangered species like chinkara, blackbuck, and wolves. On the banks of Pranahitha — a tributary of river Godavari, walk into the wild for a trip you'll cherish for a long time!

Coringa Wildlife Sanctuary
Less than 500 km from Hyderabad, enjoy the solitude amidst nature or go boating and fishing here. In the East Godavari district of Andhra Pradesh, Coringa Wildlife Sanctuary is home to a vast number of creatures including seagulls, pelicans, herons, saltwater crocodiles, otters, jackals and many migratory birds as well (keep your cameras ready). While here, check out Adurru Excavation site for ruins of Buddhist stupas and viharas too.

Kolleru Bird Sanctuary
Located near one of the largest freshwater lakes in India is Kolleru Bird Sanctuary. Make it a road trip from Hyderabad as it is only seven hours away and sight birds like spot-billed pelicans, painted storks, pintails, gadwalls amongst many others. These birds migrate from Australia, Siberia, Philippines, and Egypt between the months of November to March so plan accordingly.

Rollapadu Wildlife Sanctuary
40 KM from Kurnool and 255 km from Hyderabad, this sanctuary is one of the best in the state. Known as the home to a rare species of bird, the great Indian bustard, Rollapadu Wildlife Sanctuary also houses a large number of deer's and black bucks, foxes, jackals, bonnet macaques, and jungle cats. So test your luck and get some shots with your camera.

Pakhal Lake & Wildlife Sanctuary
Just 130 km away from Hyderabad lies the beautiful Pakhal Lake and adjacent to the lake is Pakhal Wildlife Sanctuary spread over 839 square kilometres. If you're lucky, you can spot a tiger, a leopard, a heard of deer, panthers, hyenas, wolf, wild dogs, jackals, sloth bear, porcupine, languor, and reptiles like python, cobra, common krait, monitor lizard and Crocodiles.

Ask Apoorva a question