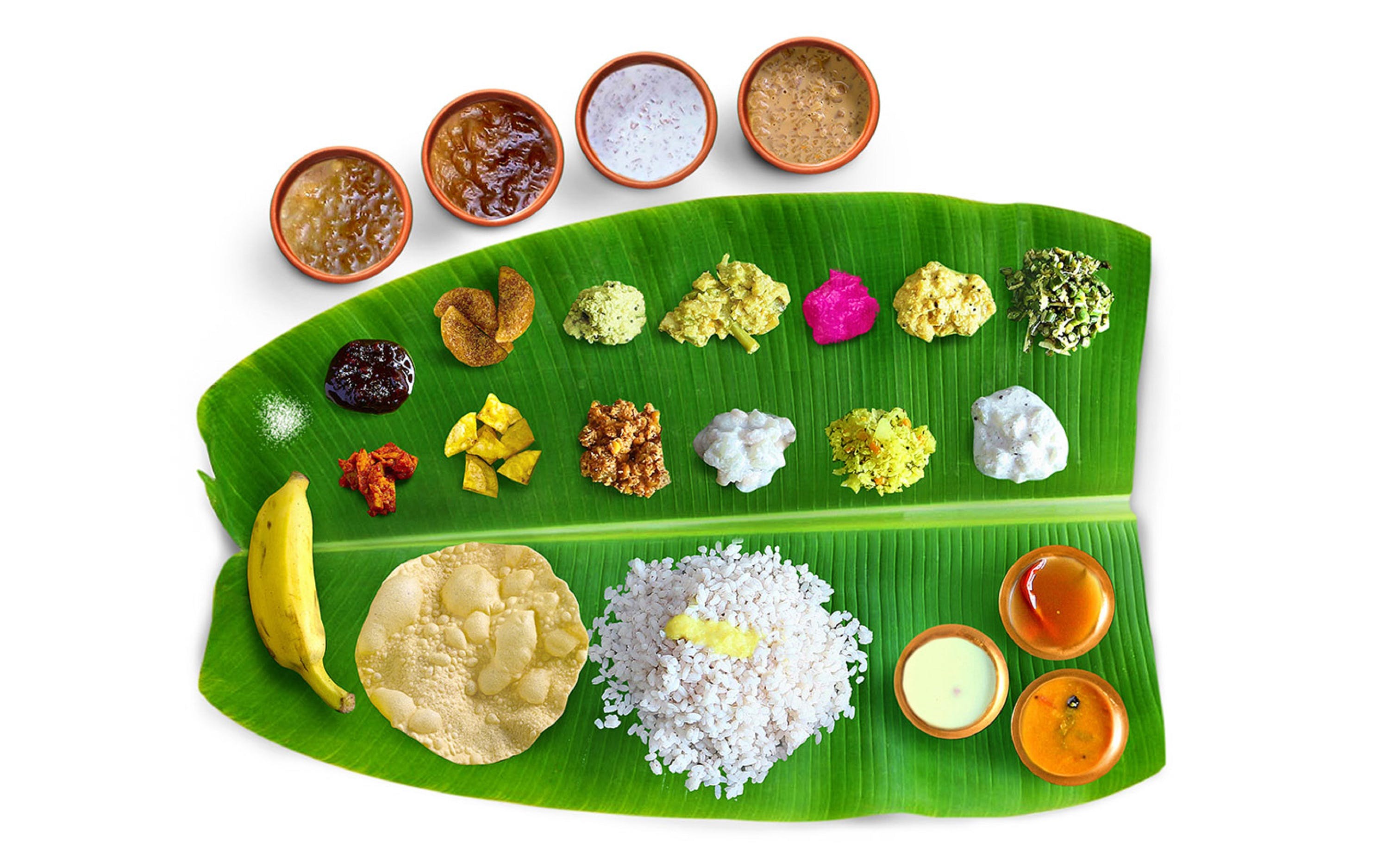 Experience Onam Celebrations in Hyderabad By Tucking Into These Onam Sadyas, Kerala Style
Onam Ashamsagal! Onam marks the beginning of the harvest season in Kerala. And one special way of celebrating Onam is indulging in Onam Sadya which includes nine (sometimes more) delicious vegetarian dishes that'll take you on a gastronomical tour around God's own country. Get to these places in Hyderabad to savour the traditional Kerala feast.

Dakshin, ITC Kakatiya
With beautiful interiors inspired by the South Indian heritage, walk into Dakshin in ITC Kakatiya, Begumpet and allow the classical music to welcome you for a feast. Get over there on 11th September and taste the authentic flavours of Kerala in their special Onam Thali for lunch and dinner. We're talking about crunchy Upperi, Olan, Pulisseri, etc.

Simply South
Popular for their South Indian thalis, simply south is, as the name suggests, simply south! If you're not too big on fancy interiors, you can expect a hearty meal here while gazing at all the posters on the wall, right from South Indian dance forms to famous movie characters. But because we're talking about Onam Sadya, the Film Nagar outlet will be serving a huge special thali consisting of more than 10 dishes including Avial, Vellarika Molu Curry, Sharkaravarti, etc on a banana leaf.

Ohri's Uppu
Amidst the many Ohri's in Hyderabad, say hello to the new kid on the block in Banjara Hills, Uppu! Just like the name that translates to salt, the food here is nothing but flavorful. Making a mark with traditional South Indian dishes, grab a table here from 11th to 13th September and tuck into not only their authentic vegetarian Onam Sadya thali but also the non-vegetarian version they came up with for all you meat lovers out there. Yaaaas! Suit yourself with the royal interiors that'll remind you of the beautiful temple-like architecture and dine like the Kerala kings.

Collage, Hyatt Hyderabad
If you already haven't, you must check out this elegant looking restaurant tucked inside Hyatt Gachibowli. Everything about the interiors — the lights, the wall decor, and the pretty water body will take you back to your last exotic vacation and we're digging it. Known for their buffets, stop by Collage on 11th September and you can choose between their normal lunch buffet or a curated Onam Sadya meal. Pulissery, Erissery, Aviyal, Thoran, Ada Pradhaman, and more, you know you can't miss out on this.

Incredible One Hotel
A Kerala Food Festival is being hosted in Secunderabad's Incredible One Hotel in Park Lane because of Onam, duh! A relatively new space in Secunderabad, this is a hotel for travellers to crash in but it houses a restaurant where you can chomp on authentic Onam delicacies. What can you expect? A lot of vegetarian dishes along with some mean non-vegetarian dishes like Koon Ulli Theyal, Avial, Alleppey Meen Curry, and Malabar Mutton Curry.

Pepper Treats
Reserve your tables here in advance because this place is always buzzing with food enthusiasts. Pepper Treats is a cult favourite spot for tucking into delectable Kerala cuisine as they have chefs straight from the land of Aviyal and Puttu. From Kerala style chicken roast to Appam and Stew, you can order away anything from their menu or dive into their Sadya lunch and gorge on dishes like Thoran, Avial, Kalan, Olan, Erussery, and Pal Payasam. And the best part? You can dine the traditional way on banana leaves.

Comments