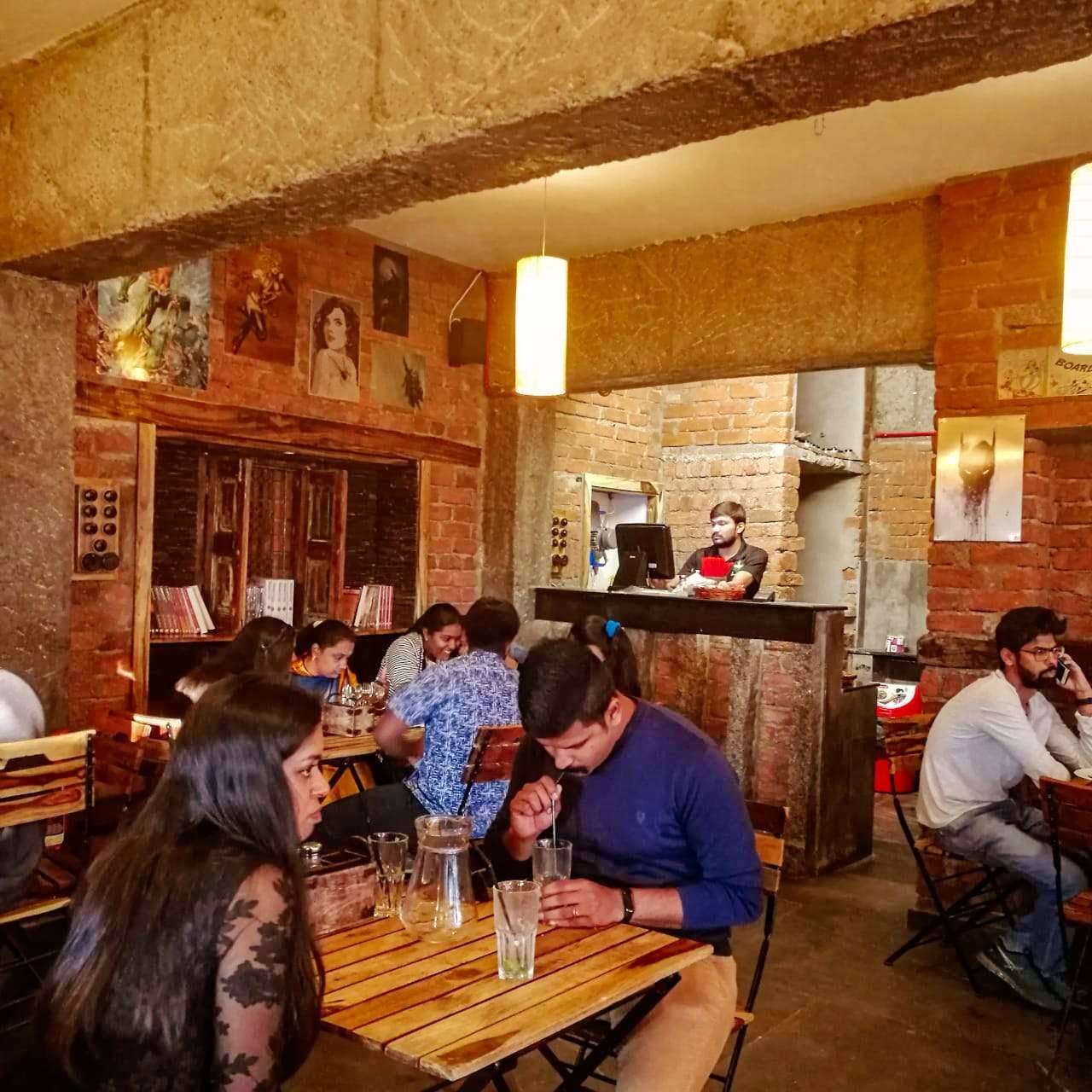 Our Favourite Coffee Shop In Secunderabad Has A New Outlet Right Next Door
What Makes It Awesome
Are you always looking for an empty table whenever you hit up The Coffee Cup in Sainikpuri? Good news — they have opened up a new outlet right next door which looks like an exact replica of The Coffee Cup, only much better and far more huge. The signature red brick walls and framed posters of superheroes are found here too. Plus, the balcony seating is full of potted plants and ceiling lights make it really pretty and Pinterest-worthy. The menu is more or less the same but they have chaat variants now. All you have to do is look out for the new sticker on the menu and you are sorted. But you can always play safe by ordering Cinnamon Latte Dust and Roasted Veggies with cottage cheese or chicken.
What Could Be Better
The chaat was bad, and we wish they stuck to their old menu only.
Pro-Tip
This outlet is also getting crowded just like our former favourite and if you are looking for a quiet time, avoid weekends maybe.