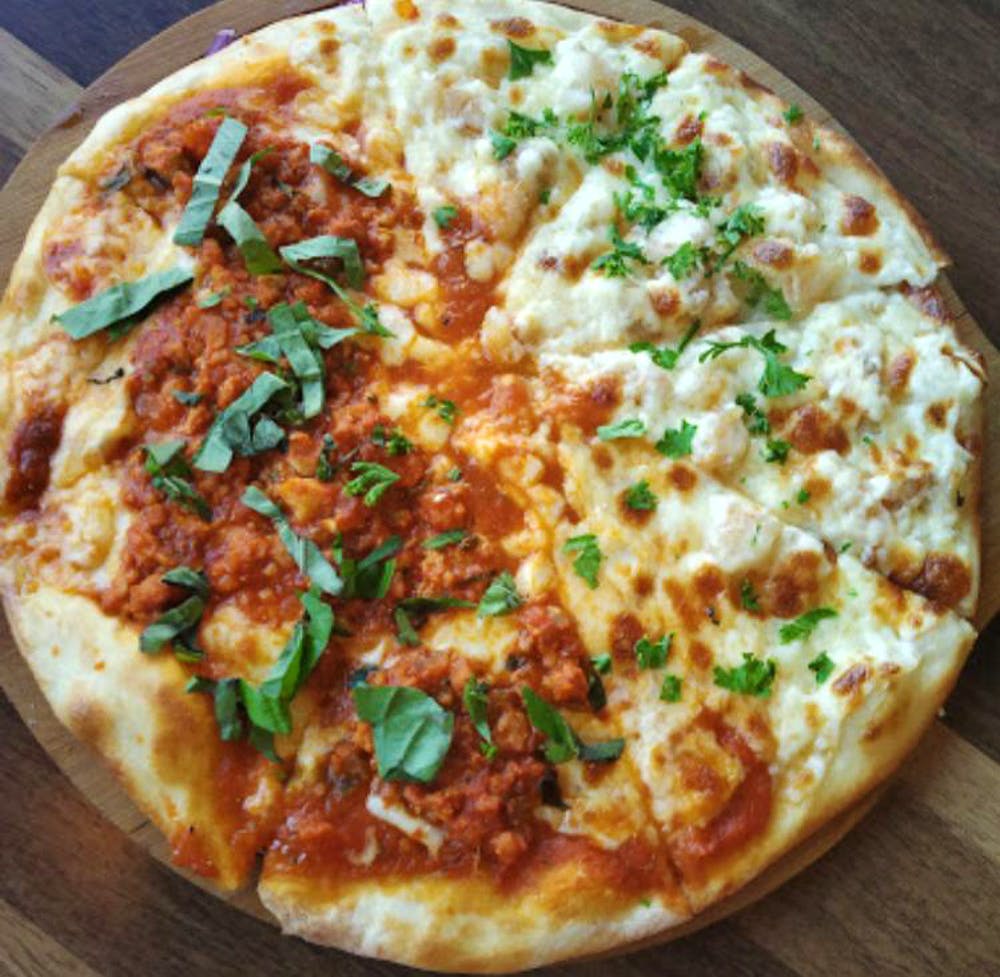 Four Cheese Pizza To Bolognese Bruschetta: This Secunderabad Bistro Is So Good
Shortcut
People of Secunderabad (and Hyderabad), chomp on authentic Italian flavors like Pollo de Stuff, Santa Maria de Pesto, and Polo de Olives at Peiskos in Maredpally.
What Makes It Awesome
If you thought Secunderabad's food scene is not that happening, think again. Located in East Maredpally, Peiskos is a beautiful Indian-Italian Bistro with pretty interiors and large French windows (if you're there in the morning, expect lots of sunshine). We're totally loving the wooden finish of the bistro which makes this place look like a fine dining restaurant. Now let us move on to food, shall we? They have authentic Italian dishes, straight from the soups, lasagnas, and pasta along with a few surprising Indian dishes like shallow fried kebabs and biryanis. Now that's a mix! To please the hunger gods, we ordered Dahi Ke Kabab, Quattro Formaggio, Mushi Mushi, Cheese Chilli Toast, and Cheesy Garlic Bread. The four cheese pizza (Quattro Formaggio) with generous amounts of oregano was the star of the night. Try it and you'll know what we're talking about. They've got mocktails and cold brews too so take a sip!
What Could Be Better
We'd love for them to include more dishes in the dessert section.
Pro-Tip
A little birdie told us that they're going to start live music soon. Stay tuned for that, Secunderabad.
Ask Apoorva a question