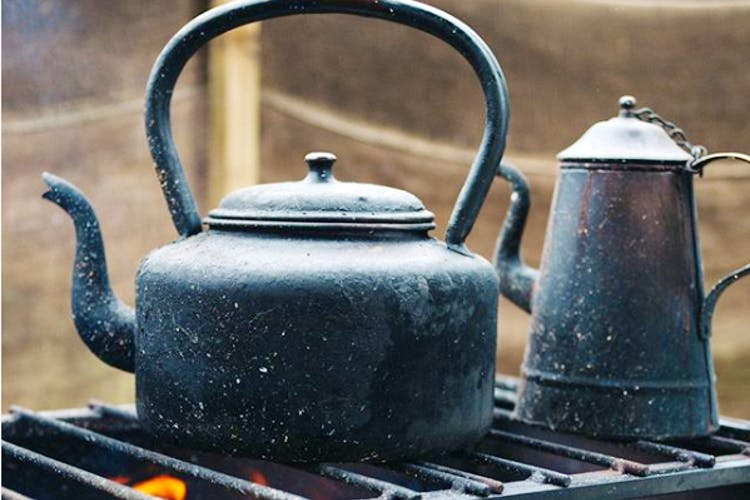 Got A Thing For Boba Tea? Head To This Quirky Bubble Tea Joint
Shortcut
Bubble tea lovers, if you haven't visited Pop O'Bob Premium Bubble Tea yet, you need to drop what you're doing and go now. Tiny yet quirky, this cafe is perfect to hang with your gals.
What Makes It Awesome
Finding Boba Tea (Or bubble tea with tapioca pearls) might be difficult in our city, but thanks to Pop O'Bob, it has opened at least five outlets in the city. The cafe makes a wide range of lemonades, ice teas, coffee and tea staples along with bubble tea and for the most part, everything is quite decent. But if you are specifically looking for Boba Tea, we recommend the Hong-Kong or Taro Bubble Tea. You can choose between tapioca pearls and popping bubbles and opt for soy milk and extra toppings at an extra cost. We love ours classic, without any added flavours.
Snack on french fries or nachos, but we recommend their gooey Chocolate Sandwich and Special Pizza Base Sandwich. Both of these are delicious and add a twisted flavour to the toast. How can chocolate ever go wrong?
What Could Be Better
More nibbles to munch on would be great.
Comments