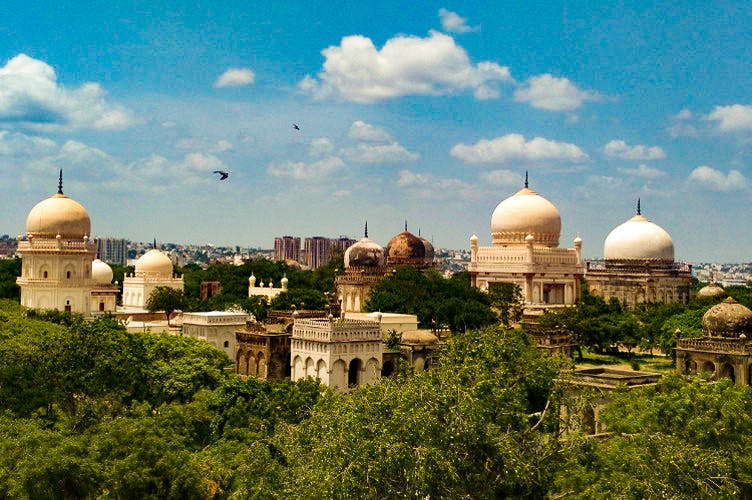 Best News Ever: Qutb Shahi Heritage Park Is Open To The Public Post Restoration
Known as one of the largest necropoleis in the world, Qutb Shahi Heritage park is open for public viewing after an elaborate restoration. It is said to have taken 50 layers of whitewash to surface the intricate detailing of this 16th-century seven-arch arcade. This heritage park also has a Persian Hamam which was used as a mortuary bath in olden days and is considered as one of the finest Persian Hamams. Ever since it opened its gates for public viewing on April 18th, it's being thronged by visitors and historians who are gladly exploring the beauty of the monuments. The Qutub Shahi Tombs are also undergoing a restoration and the idea is to revive the natural architecture from the times they were built. The heritage park is perfect for the individuals who are interested in exploring the historical significance of the city. We think you should quickly make a visit to the park and witness the grandeur of the monuments that withstood the test of time.
This report was first published in The New Indian Express. You can read the full report here.