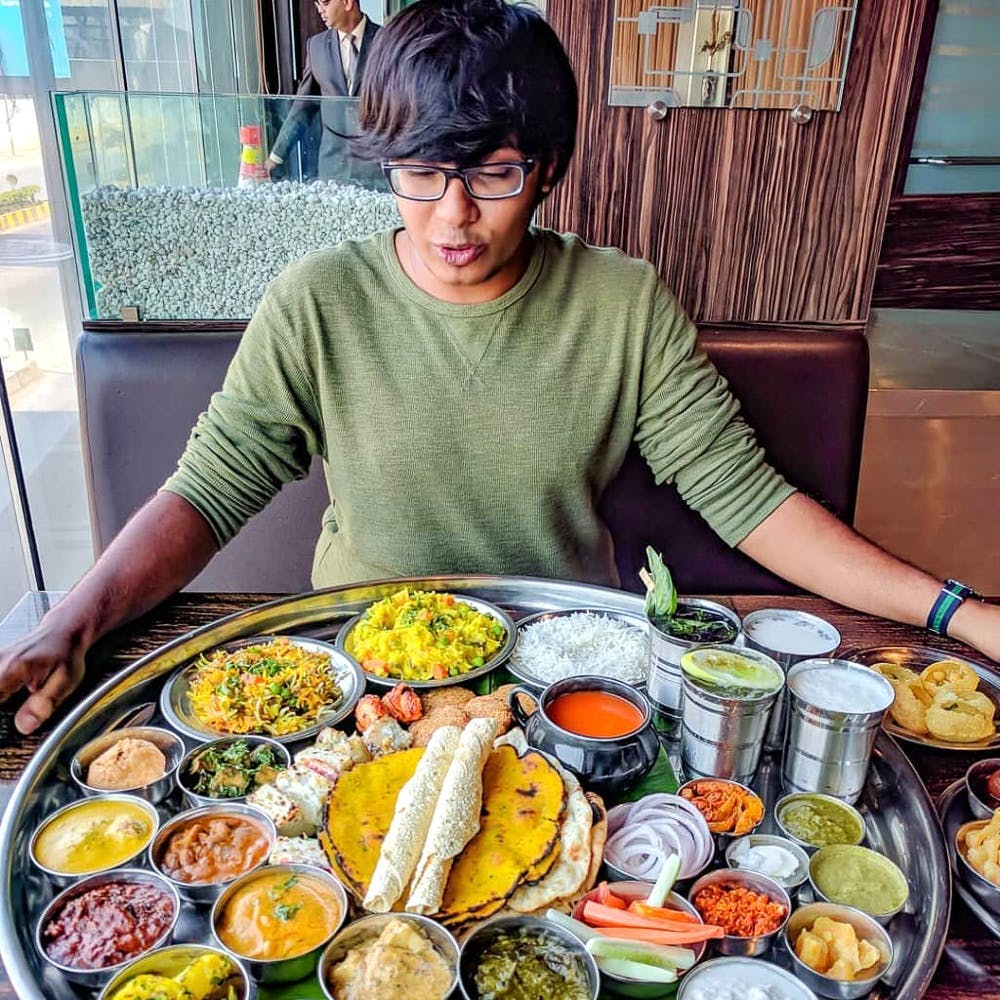 Food Lovers, Brace Yourselves! These Restaurants In Abids Will Tame The Glutton In You
We know how Abids is often treated as a place popular for its shopping scene only but that's what makes us sad. There is so much food to be eaten and restaurants to be explored that Abids is a gift that keeps on giving. Don't believe us? Here is a list of restaurants in Abids.
Scotchman - Royalton Hotel
Have a thing for cocktails? Doing justice to its name, this restaurant boasts a tempting selection of cocktails, liquors and snacks to compliment them. Sounds like a good time already, doesn't it? A fine dining restro-bar located in Royalton Hotel, this restaurant in Abids is known for its flavorful food and classy ambience. Can't decide on a cuisine? Well lucky for you, this place serves north Indian, Chinese and continental delicacies.
Bench Cafe & Restaurant
Are you all about Insta-worthy decor and good food? Yaaaaas! Bench Cafe in Abids will surprise you with its decor and good mood food. Apart from their a-la-carte menu, you can also choose from their many combos which makes this place pocket-friendly. Do you need any more reasons to check this place out?
Yaariyan
Seems straight out of a Bollywood movie, doesn't it? Well, this place is perfect to have a good time with your pals. With a sophisticated and no-nonsense ambience, tuck into delectable fast food and sip on some refreshing coolers. Their Alfredo Pasta is oh-so-yummy and they have options from Grilled Sandwiches to Hong Kong Rice and Schezwan Noodles. Try it all, as it falls within a reasonable budget.
Mini Punjab
We love anything Punjabi and this place couldn't be an exception. This restaurant in Abids has a relaxed ambience which is all we need when experiencing a burst of myriad flavors. From great butter chicken to soft paneer tikka, expect every authentic Punjabi dish here.
Oye Rock N Roll
Who doesn't like to grab a quick bite? This place is a quick service restaurant that serves tasty fast food like grilled sandwiches and desserts to satisfy your hunger pangs. Go here, don't go broke!
Ask Apoorva a question