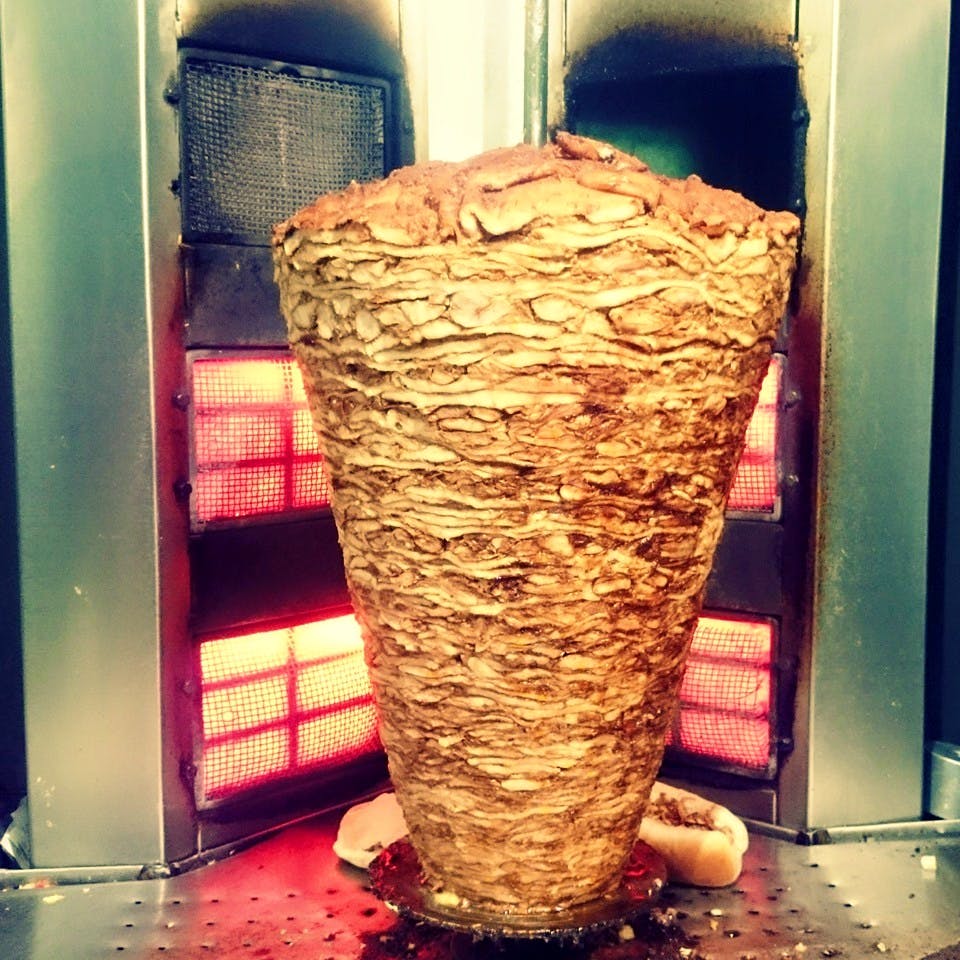 Shawarma Platters To Bagara Dalcha: You've Got To Eat At These Mehdipatnam Restaurants
Mehdipatnam has a hoard of restaurants that serve up amazing Hyderabadi dishes. While you can expect lots of shawarma, we're going to give you more reasons to travel all the way to Mehdipatnam. Food crawl ready?
Prince Hotel
While Prince Hotel in Mehdipatnam is known for its classic shawarma, there's another reason for you to make a visit. They serve Bagara Dalcha – a traditional Hyderabadi dish of Bagara Rice and Dalcha, which is a lentil-based gravy that goes well with rice and biryani. Priced at INR 40 only, this dish is available only for lunch.

Turkish
Craving Doner Kebab Wraps & Shawarma Platters? Think no beyond Turkish, a fast-food joint in Mehdipatnam. The shawarma platter is worthy of a 'gram, and the taste of mayonnaise blends perfectly well with meat. Their Chicken Shawarma is neither too crispy nor too soft (just how we like it!) and it comes at pocket-friendly prices. They have outdoor seating if you'd like to casually hang out with your squad, but we say get your wrap delivered to be devoured.

Za'atar
Za'atar is known for its interesting twist on otherwise conventional dishes. Dragging food lovers to its yard with dishes like Hot Dog Pizza, Shawarma Platter, Nugget Pizza, and 3 Meat Pizza, if you love experimenting with food, this is a good reason to go. Order fries and Suleimani Chai and it's a group party that doesn't hurt your wallet.

Al Hejaz Cafeteria
Al Hejaz Cafeteria is one of those amazing hidden gems that you cannot miss out on. From Kibdah (liver) Sandwich to Tuna Sandwich, you're in for a treat. Their Egg-Sausage Sandwich is a must-have. Plus, no matter how much you eat, you're never going broke.

Mandi King Arabic Restaurant
If your idea of a meal is breaking bread with your fam, Mandi King Arabic Restaurant is where you should head over. Go for their Khabsa or Laham, but not before you begin your meal with a Chicken Wings Mandi or Chicken Achari. End on a sweet note with Kaddu Ki Kheer or Double Ka Meetha.
International Juice Centre
Ditch all those fancy milkshake spots (only for a day) and check out International Juice Centre. Love all things dry fruits? Their All Dry Fruits Milkshake will appease you. We also recommend their Dry Anjeer and Black Currant milkshakes. And the best part? You barely spend INR 250 for two creamy shakes.
Comments