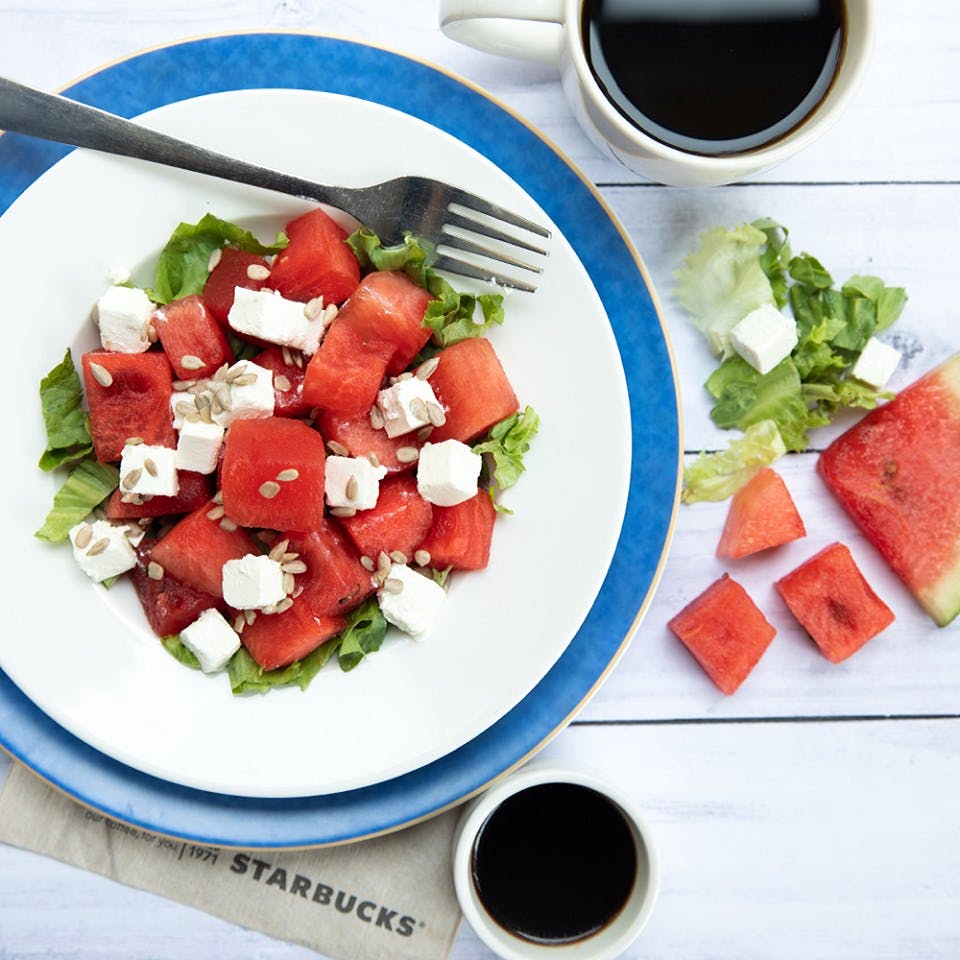 Here's Where To Find Good Stuff To Eat
Are you hungry? If not, you will be by the time you finish going through this recommendation. If you're looking for a place to grab lunch (IT nerds, we're looking at you) or someplace to take a break after shopping and carrying those bags, then check out these restaurants and eateries in and around Inorbit Mall. From heavy north Indian and south Indian dishes to junk food and desserts, we're telling you everything.

Cookie Man
If you're store hopping in Inorbit Mall, you will deffo be attracted to this kiosk that smells like cookies and sells cookies. This Australian cookie brand has chocolate chip cookies, butterscotch cookies, vanilla cookies, and more that are baked to perfection and make for a great mid-shopping snack. Probably that's why they're there right in the middle of the ground floor.

Starbucks
If you don't already know about Starbucks, then why are you living in a shadow? For a quick punch of energy, get into Starbucks and give their Mocha Cookie Crumble Frappuccino or their Triple Mocha Frappuccino a try. You can also sip their classic coffee flavours and bite into a sandwich too.

Chillis
American cuisine is all about good burgers, wings with buffalo sauce, BBQ flavours and more, and Chillis is all about that. Take a seat and order away fiery North American and South American cuisines while sipping their cocktails and mocktails. The ambience will give you an American resto feel which is awesome.

Taco Bell
Taco Bell has opened up in Inorbit Mall's food court and we know there's gonna be a big queue. They've got tacos, burritos, chalupas, and rice bowls that have Mexican flavours Indianised to suit our taste preferences. They also have some seasonal offers going on most of the time, so you can check that out too.

Sambal
If you're the daring type who likes to experiment and try new cuisines, try out Indonesian cuisine at Sambal. You might find this place a tad bit expensive, but hey, you're getting to eat dishes like Cabai Goreng, Ayam Bakar Saus Rica Rica, and Opor Ayam Pedas that'll give you a glimpse of Indonesia. They also serve a few local dishes, FYI.

The Grand Trunk Road
"And truly the Grand Trunk Road is a wonderful spectacle" - Rudyard Kipling. It is a wonderful spectacle but we're not talking about the road, we're talking about the food. The Grand Trunk Road in Madhapur serves delish North Indian and Punjabi cuisines and it's a great place to go with your family and friends. They have a huge truck where you can sit with prior reservation so if you're with a big group, get your reservations done right away.

Comments