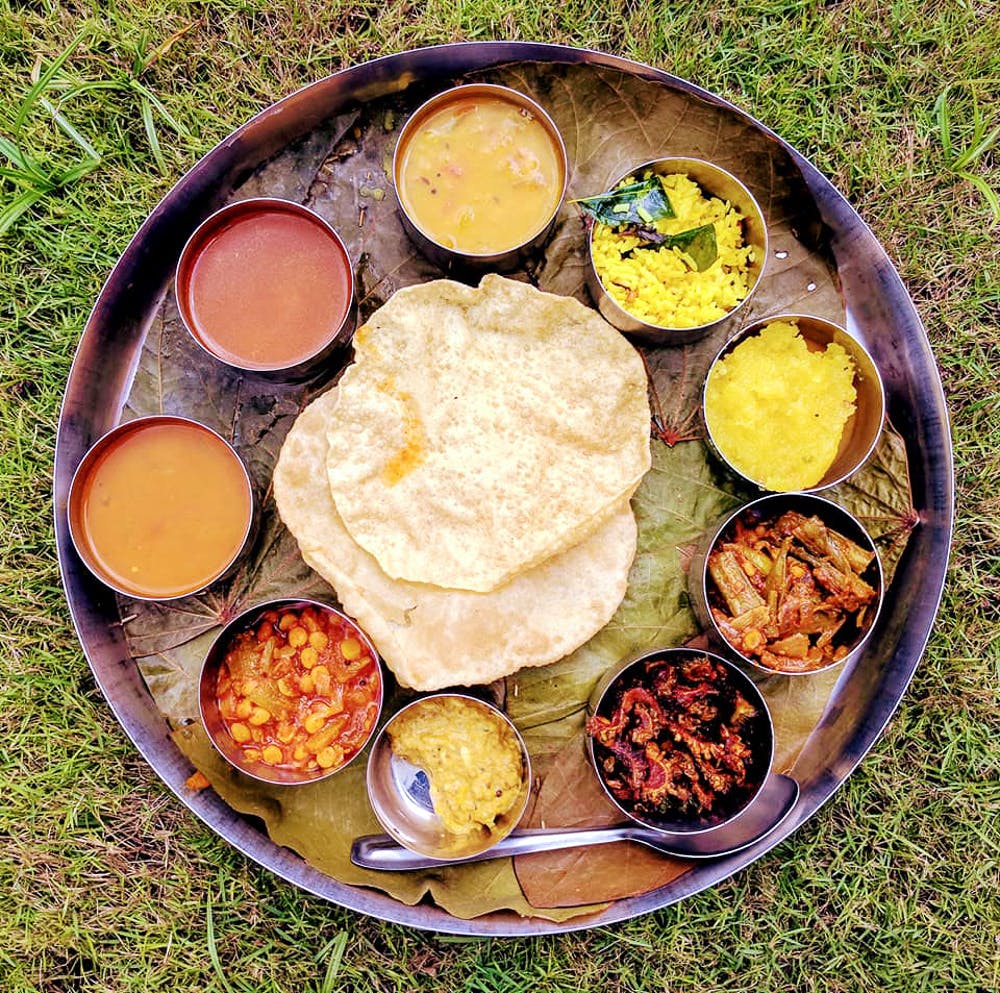 These Restaurants On Hyderabad-Vijayawada Highway Are Worth Taking A Road Trip
The Hyderabad-Vijayawada highway will fill you with scenic routes, sprawling farms, and of course, plenty of restaurants and drive-ins. Looking for a quick stopover while you're on a road trip? Here we go!
Hotel Vivera
Known for its legit good filter coffee and South Indian brekkie dishes, Vivera usually tops our list of restaurants on this highway. The restaurant has stalls selling Kondapalli bommalu and regional literature, that you can pick for your drive. With homemade snacks, pickles, and fresh farm vegetables placed at the entrance for you to buy, it's almost like you are entering a rural market that offers you an awesome experience.
Rajugari Thota
Stop by Rajugari Thota during nights, as it's quite Instagram worthy. If you take your meat seriously, it cannot get better than this. From spicy chicken pulao to meaty curries, a meat lover would absolutely refuse to leave this place. For a good reason. The architecture of this restaurant reminds you of a Telugu manduva house and it has been designed by Kamal Kama Raju (an actor and architect). So, go here and eat your way to glory.
7 Food Court
7 Food Court is easily one of the most popular food courts on this highway, and people on Instagram are never tired of uploading its iconic foamy coffee picture. Right from milkshakes to biryani, and South Indian dishes, this one has an awesome spread of dishes. Surrounded by farms and lots of trees, go here for a cup of filter coffee and a plate of dosa that is served with several delicious chutneys.
Village Aaharam
Village Aaharam is a lovely rural-themed restaurant that serves organic food. Well, you don't really need more reasons to get here. The food is served based on Ayurveda doshas and they follow firewood cooking method. From chicken biryani to South Indian dishes like pongal, idli, vada, they serve a great deal of awesomeness. End your meal with Lemon Faluda or Raagi Java.
Maa Palle Ruchulu
Maa Palle Ruchulu is yet another rustic-themed restaurant with Instagram-worthy nooks and corners. Your love for South Indian brekkie will never take a backseat with food so good that's served on vistiraku (a plate made from leaves). They've got plenty of meaty dishes too.
Ask Sunaina a question