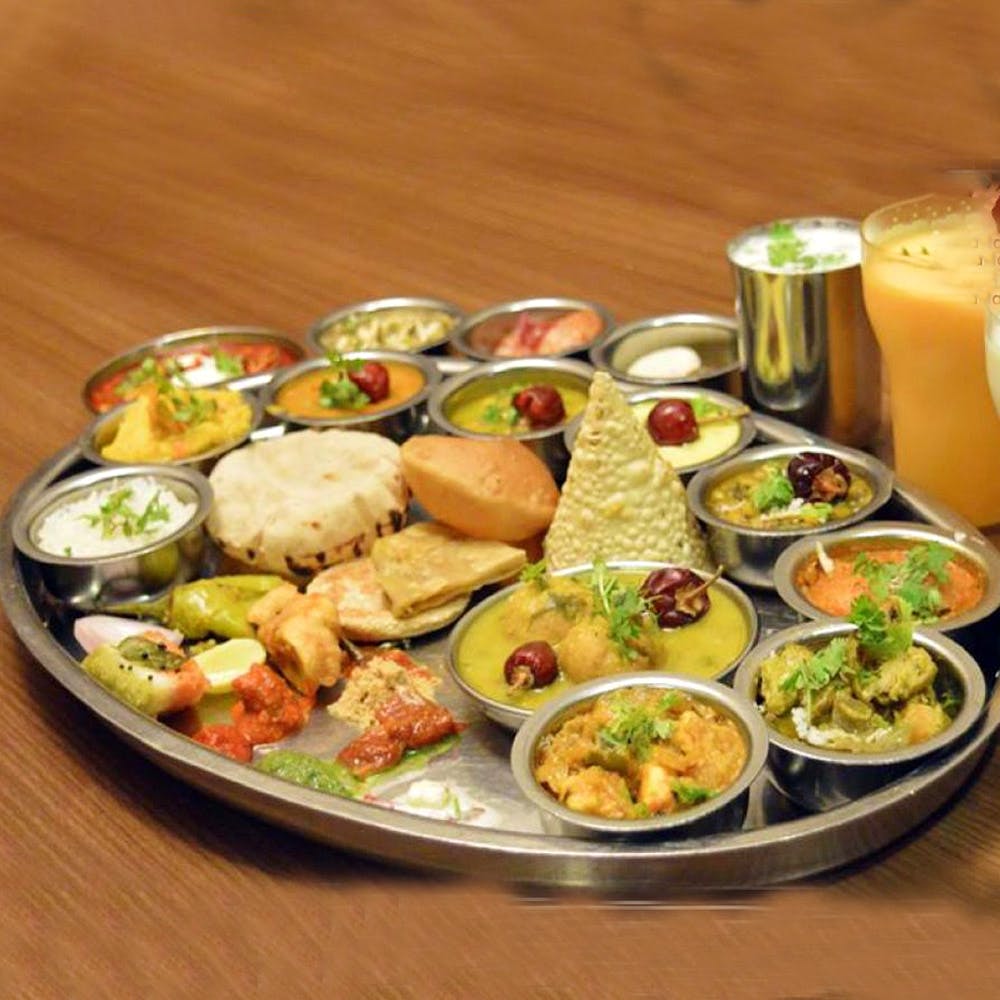 Here's Where To Find Good Stuff To Eat
If all your plans get stuck at deciding where to go to feast on delicious food, don't fret because we've got you covered. If you're heading towards Forum Sujana Mall in Kukatpally or looking for places around that area, keep on reading to find lit places to grab a bite. From Indian delicacies to munchies and dishes from all around the world, we're giving you options.

Barcelos
Barcelos, a bar located in Forum Sujana Mall is best known for its epic live music scene and drink deals that won't leave you broke after a good day. Dishes from Africa, Portuguese, and Mexico find their place in Barcelos alongside American and European delicacies. This place has a cosy and vibrant ambience so you are sure to have a good time with your gang.

Fluffy Tales
If you're going to Forum Mall, you need to stop by the Fluffy Tales stall right outside the food court. Cotton candy makes our heart skips a beat even today, and we could already taste the sugar melting in our mouth. The best part is, it's not your regular cotton candy. These massive fluffs of candy (INR 100 to INR 150) are flower-shaped and even heart-shaped (for the romantics among us). And they're bigger than your face.

Chaitanya Food Court
Chaitanya Food Court is located right opposite Forum Mall, so the next time you're on a shopping haul — don't forget to indulge in some delectable Andhra food too. The place is modest in its decor, but it has a private dining area and a rooftop bar. But beware, this restaurant will get you hooked to its Andhra food (Like the Ulavacharu Chicken Biryani) in no time.

TGI Fridays
The happy meals at TGIF are known to be the happiest, and now they've introduced combo platters which have 11-12 dishes for you to pick from. Although they have a few vegetarian options like the cutlet salad, pizza with onion rings and mustard dip, most of their combo meals are for non-vegetarians. From sea-food to chicken platters, get yourself a filling serving. Pair it up with either lemonade, Coke or Fanta.

Rajdhani Thali Restaurant
If Jain food or pure vegetarian Rajasthani dishes are what your tummy is craving, Rajdhani Thali Restaurant is for you. From Parathas and Pakoras to the irresistible Dal Bhati Churma, they have it all. They serve thalis only here, and without burning a hole into your pocket. So, go here when you are up for a full meal consisting of rice, pulao, roti, puri, thepla, curries, dal makhani, and complete with aam ras and rabdi-jalebi.

Barbecue Nation
Barbeque Nation runs full-house during lunch and dinner, every day. With ample live counters for exotic meat, kulfi, and special ones set-up for festivals, a meal at B-Nation is usually an affair of pomp and gaiety. Right from chicken to seafood and mushroom to pineapple, several kinds of dishes are served here including some exotic meats like duck, quail, octopus, etc.

Comments