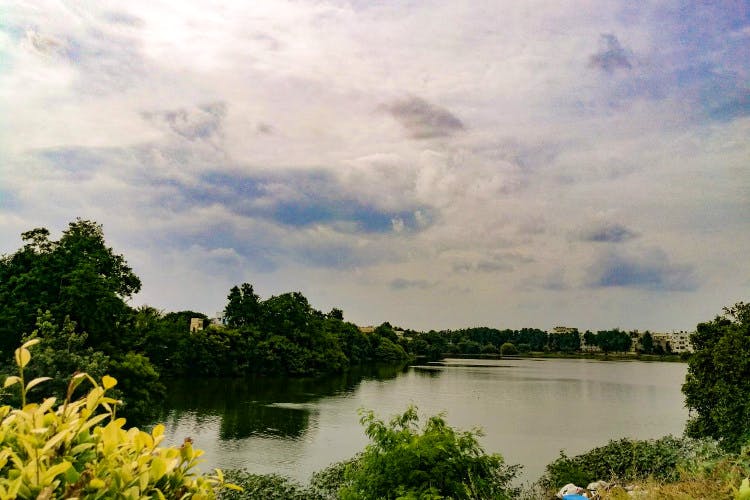 Neredmet Peeps, Go For A Walk At This Park With A Lake View
Shortcut
Did you know that Hyderabad has a mini Tank Bund? Yup, it is called Safilguda Lake Park, located in Old Neredmet. And we love it for the solitude it offers us.
What Makes It Awesome
Safilguda Lake Park is a popular spot for residents in and around Neredmet to go for a morning/evening walk. Rich in diversity, you will find birds such as kingfishers, ducks, Serbian cranes around the clear waters of the lake. The whole area is surrounded by lush greenery and offers a welcome change from the city's traffic. Go here when you need some peaceful me time, and watch the sunset by the lake. Families also often prefer to picnic here, thanks to the ambience which is very rejuvenating.
You can get your yoga mats, and attend the free yoga class that happens here every morning at 5am or simply sit in solitude, admiring nature. The park has a play area where kids are sliding, swinging and hopping about, making it a fun place for the little ones too.
Comments