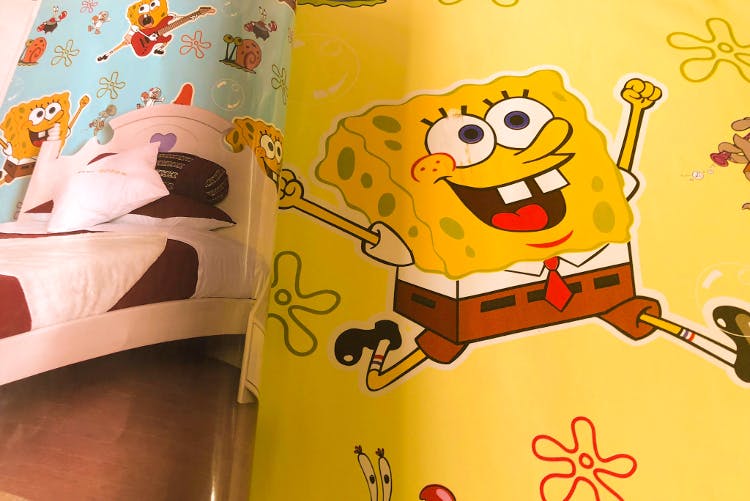 This Store In Secunderabad Has Amazing Wallpapers & We Have All The Deets
Shortcut
Saify Stores on MG Road, Secunderabad is a wholesale store for wallpapers that can transform your space. Whisper magic onto your walls with these wallpapers while adding character to your home or office.
What Makes It Awesome
Walls hold more stories than we know. When you customise your walls – be it through paints, wall decor or wallpapers, you can tell stories through them. Breathe new life into old walls or get your new walls talking with wallpapers from Saify Stores. Established in 1937 and still run by the family of Shabbir E.K., this small shop near General Bazar looks plain from the outside. But, on the inside is a wide range of wall-covering from posters to paper covering. They have multiple catalogs for you to carefully browse before you decide upon the design. Whether you're into Victorian designs or abstract ones – you will find something here that you will want on your wall. Need that dreamy exposed brick in your room but can't afford it? Go for a patterned wallpaper with raw textures and bricks in white, red and black too. Afraid your kiddo might scribble onto the walls of your brand new house? Don't you worry! Get their wall art-attacked with their favourite cartoon characters or superheroes with the wallpapers here. We met Mickey Mouse and said hello to Spongebob. Hurrah! We cannot stress enough on the fact that they have a diverse collection of designs in their multiple catalogs from luxurious to plain Jane choices to suit your requirement, but they also do customised wall posters based on your ideas. These wallpapers can be cleaned easily using a wet cloth. Apart from this – they also sell greeting cards, laces, ribbons, PVC flooring, and carpets. We're definitely thinking of a new look for our space. Are you?
Give Your Space A Quick New Look
They take about 3-4 days to get the wallpaper cut to the size of your wall(s) and you can cover a single cozy wall or get your entire house/office decked up with these fancy decors. Their starting price is INR 700 for 57 square feet and it can go up to about INR 5,000 for the same area depending on the choice of design.
Comments