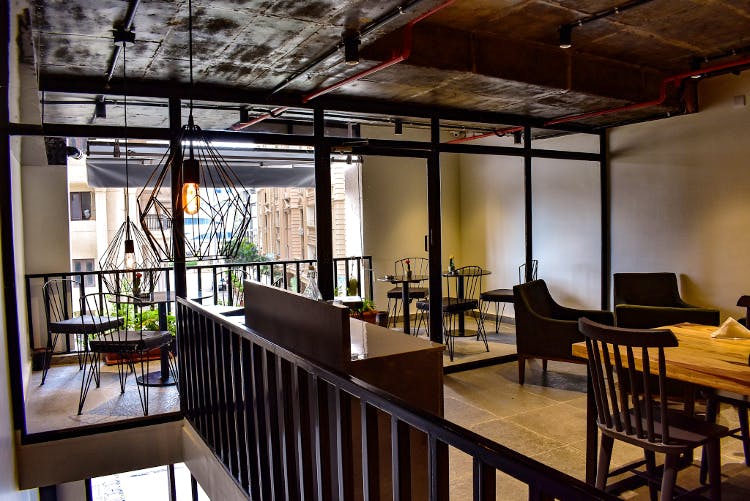 Coffee Lovers, Do Yourself A Favour & Grab A Cup Of Joe At This Coffee Shop In Kondapur
Shortcut
Sentido Coffee Brewers is the quintessential coffee shop Hyderabad has been waiting for. If you're craving rich coffee in the city, Sentido might just be your constant.
What Makes It Awesome
Sentido Coffee Brewers has quite hammered the art of making coffee. From the outside, it appears like a hole in a wall, but step in and find the place opening up to two floors. Here, your senses will be engulfed in all things coffee as you stand behind the counter and watch the baristas pull off magic with panache. On hearing about Sentido, we absolutely had to rush and try their specialty coffee. We asked for a pour over, an AeroPress, siphon, and a cappuccino. They were brewed right in front of us, and we loved our pour over — light like breeze, but it was siphon that took the glorious coffee walk. It was strong and left a fascinating aftertaste. Let's just say that it's good enough to take us back to Sentido, time and again. They have a baker who whips delicious pie and little treats that go well with your coffee. The apple crumble gets a nod from us.
The first floor has a tiny patio as well as a seating area you can work from. If a distraction-free environment is what you're looking for, check this out. Plus, it has got pretty lights and an eroding look that transports you to the cafes of New York. Now, we're saying...you're not a coffee lover if you haven't been here yet.
Also On Sentido Coffee Brewers
Comments