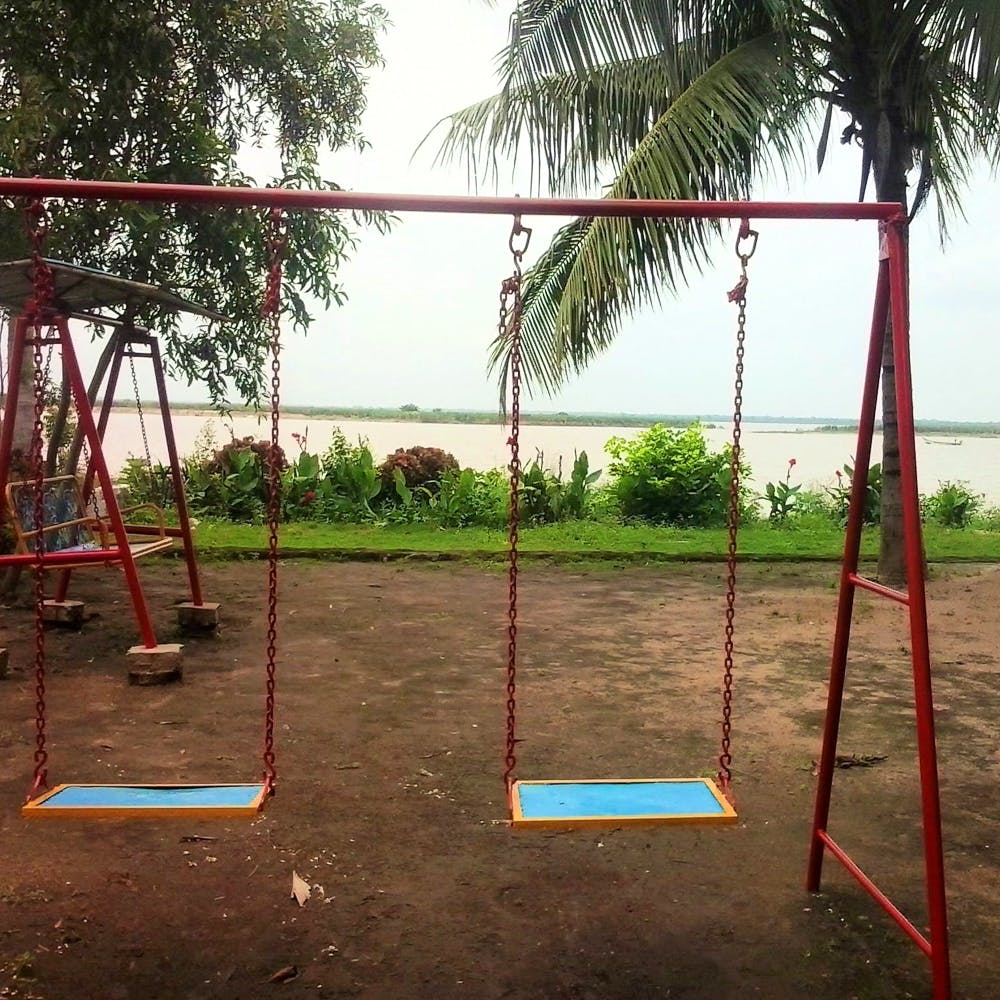 This Beautiful Riverside Resort In Rajahmundry Is Calling You For A Chill Weekend
Shortcut
Planning a trip to hit the waves of Godavari River? Indulge yourself in some old world charm at SK Riviera Resort that resembles a rural home.

What Makes It Awesome
The Godavari is mesmerising in all its glory and if you're itching to plan a weekend getaway, there can't be a better time to visit Rajahmundry than the monsoon season. With a gorgeous river view and a lush green garden, SK Riviera is a resort that will remind you of a picturesque village home with rangoli or muggu as they say in Telugu on the walls. We especially love the colourful walls, doors and a fountain in the centre making it even more charming. Built on the banks of Godavari river, this resort has 12 cottages with balconies facing the river, a multi-cuisine restaurant, tropical plantations, open-air wedding hall, and conference rooms to get on with corporate meetings and training sessions. Surprisingly, they also have a Kerala ayurvedic health centre to cater to all our rejuvenation needs. Now that's the icing on the cake, right? You can expect a more rooted dining experience thanks to the dining huts in the restaurant surrounded by tropical plants and colourful flowers. You can tuck in delicious regional Andhra cuisine as well as oriental cuisine while enjoying the river view and cold breeze. Going with a big gang? The sprawling gardens at this place is a perfect venue to host get-togethers, garden parties, and even a campfire. What's more? Well, there's a lot to do here. Catch breathtaking sunsets, go on nature walks and embark on boat tours to Papi Kondalu and other local sightseeing trips which will be arranged by the staff of this resort as per your schedule. We're totally up for a fun yet relaxing trip, are you?

Comments