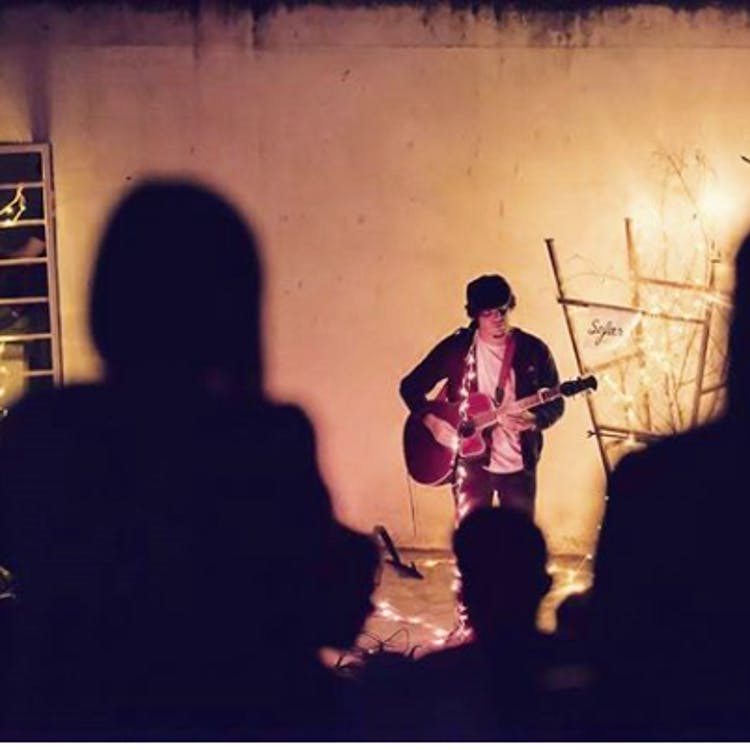 Secret Gigs & Original Music: These Live Music Scenes Are Lit
Shortcut
Sofar Sounds, known for its intimate gigs and secret concerts caters to a handpicked audience. If you've never visited it, now is your chance to attend one in Hyderabad.
What Makes It Awesome?
Sofar Sounds kicked off in Hyderabad in May of 2017, and since then, it has been a go-to avenue to discover Indian Classical music to singers and songwriters like Ramya Pothuri, Hanita Bhambri to Christian Brock of Denmark, spoken word artists or artists from Hyderabad and other parts of India. With over 15 shows in secret locations that include restaurants, idyllic homes, art spaces, and outdoors, Sofar has brought an immense talent and more importantly, original music together. The artists are curated to give you a line up of usually 3 artists performing different genres of music, which again are kept secret until you attend the show. A refreshing surprise is always guaranteed along with a chance to listen to upcoming artists. Or even established artists who are interested in performing new and original music to a small group. Take your special one for a date to one of these sessions or go all by yourself and fall in love with these magical performances.

So go ahead and register for the next gig, and if you are lucky to be selected, you're in for a treat!

Comments