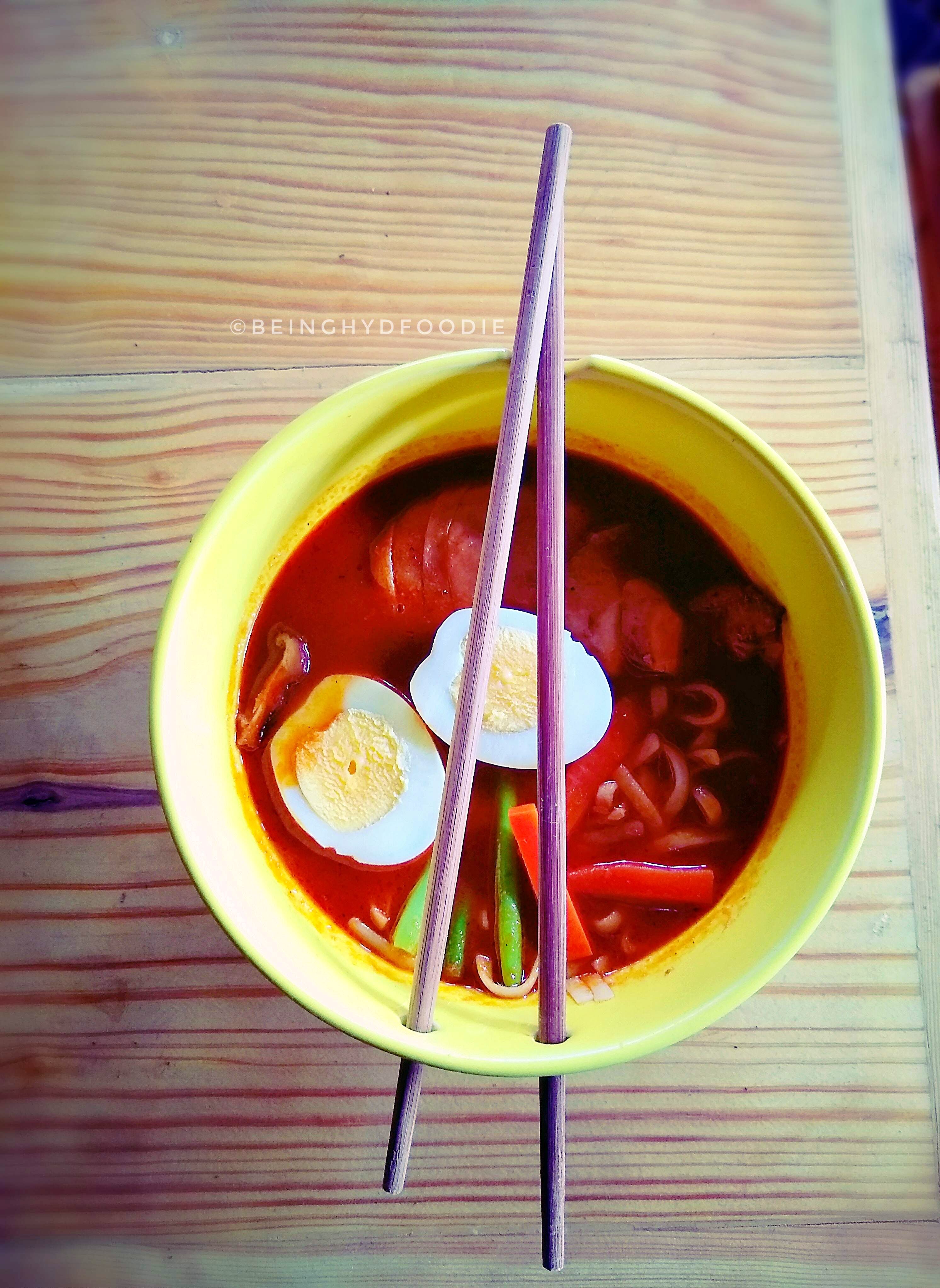 Spicy Korean Ramen With Authentic Flavours Only In Chubby Cho
What Makes It Awesome?
Chubby Cho serves Hot Bowl of Udon Noodles (Thick Wheat Flour Noodles) Ladled with Roasted Chicken, Boiled Eggs, Chopped Vegetables like Carrots, French Beans, Shiitake Mushrooms with a Hot and Spicy Broth. Ramen was boiled perfectly, the soup was a little excess but very flavourful I must say. One of the best Ramen bowls we've had, can't get more Authentic than this in the town. Its a Very Big Bowl and priced for INR 569/- (You have options of Veg / Sea Food and Pork with different Pricing) Highly Recommended!
Comments