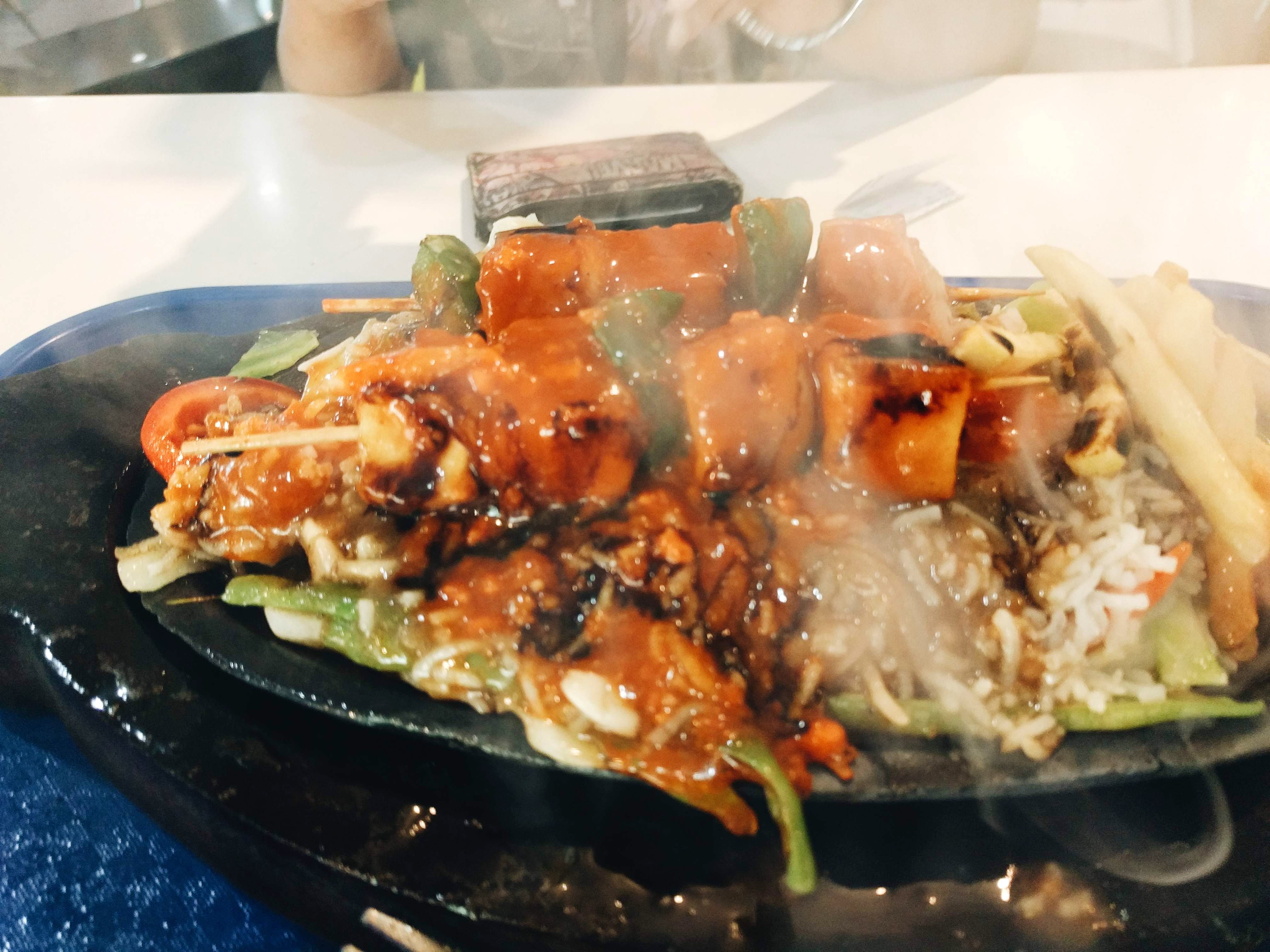 Stuck In GVK One Mall? Head To This Stall For Delicious Sizzlers
What Makes It Awesome
GVK One Mall in Banjara Hills has always had a good food court and nothing is better than to eat after a tiring shopping excursion. Sizzling Joe - a stall in the food court which shares the fine company of Dusk Miller Confectionery, Flury's, is less heard of but makes killer sizzlers. The service is quick and you get the food in less than 15 minutes. We tried the Paneer Shashlik Sizzler, Chicken Tikka Sizzler, and Stuffed Mushroom Sizzler. The tikka sizzler arrived with a thick makhani sauce, and the stuffed mushroom came with a tangy Schezwan sauce. The paneer shashlik was served with a tomato sauce. All the sauce bases were spicy and complemented the rice and the accompaniments like fresh grilled veggies. The fries weren't upto the mark and that's just one thing that fell flat for us. The stall also has wacko variants like Mutton Biryani Sizzler, Fish Steak Sizzler, Seafood Mix Grill Sizzler. In fact, if you want a mix of different things you can make a sizzler of your own by picking veggies, meat, and sauce of your choice.
What Could Be Better
We wish the sizzlers came with mashed potato instead of soggy french fries.
Comments