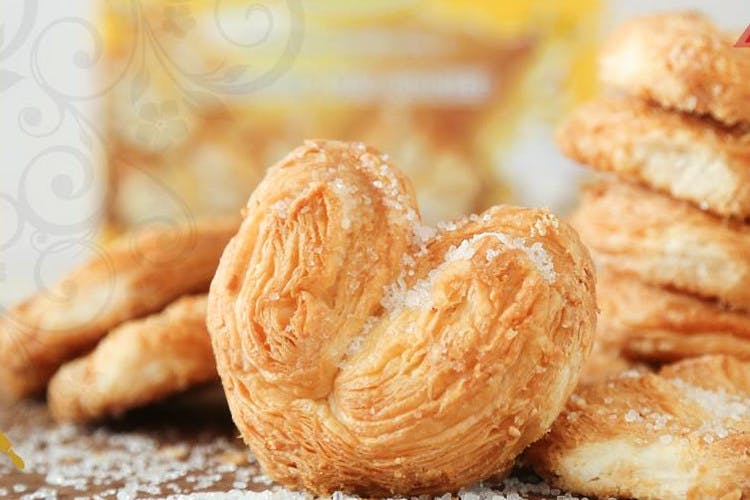 Forget Karachi Bakery, Did You Try The Crazy Good Biscuits At This Iconic Bakery Yet?
Shortcut
One of the oldest bakeries of Hyderabad — Subhan Bakery — is located in the bustling and populous area of Nampally, and caters to loyal Osmania biscuit lovers.
What Makes It Awesome
Subhan Bakery received its name from Syed Subhan, son of Syed Khader who originally started it as a little unknown shop in Red Hills. It has since grown massively owing to the taste and high quality of their baked goods. This modest bakery is an inviting place with all of its baked products packed in boxes and stacked on wooden display boxes for you to take home. The bakery not only specialises in regular bread and milk bread but also bread which is baked specifically to make that amazing Hyderabadi dessert — Double Ka Meetha.
But the ultimate star of Subhan Bakery (and what every Hyderabadi swears by) is the delectable buttery Osmania biscuits here. While you should pick a box of them, don't stop right there for there's so much more to snack on! Like the Khara biscuits, Chand biscuits (baked in a crescent shape to represent the moon) and Tie biscuits that are slightly hard and savoury, and feathery puffs shaped in the form of a bow-tie. In the mood for trying more? Then do not miss out on their fruit rusks, Dilkush, and vegetable or chicken puffs.
What Could Be Better
For the ones who cannot travel all the way to the bakery, we wish their online delivery system was more in place.
Pro Tip
Love Dum Ka Roat (also known as Muharram Ke Roat) — a sweet flat semolina cookie baked with an almond in the centre? Now you don't have to wait till Muharram to eat it. Thanks to popular demand, it is available throughout the year.
Comments