The information in this post might be outdated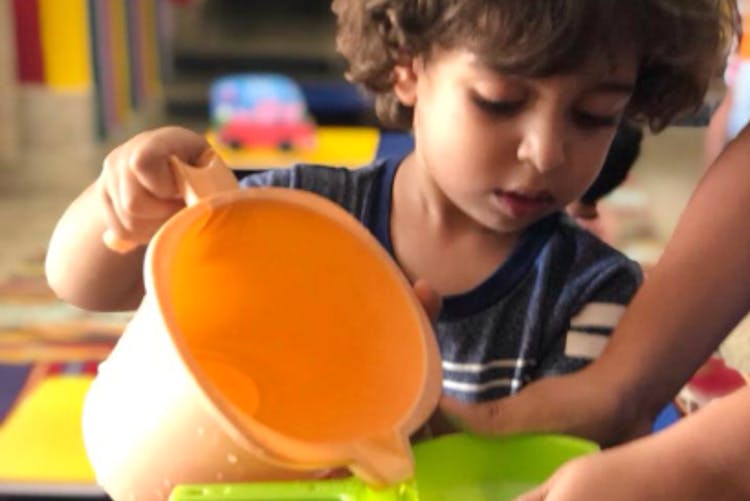 These Summer Camps In Hyderabad Will Keep Your Kids Immersed In Fun & Learning
It is that time of the year to stay away from academics for a bit and have some fun. Hola, summer camps! Parents, are your kids excited to play games, learn new things and to make memories with other kids? If yes, here's a list of camps to register them into so they can focus on their personal interests as well as think outside the box.
Outdoor And Adventure Summer Camp By Outlife
This 5 days and 4 nights summer camp aims to teach the importance of outdoor education to youngsters and to develop a spirit of adventure amongst them. With activities like star-gazing, tent pitching and trenching outdoor skills, map reading, navigation, and treasure hunt games overlooked by an experienced group, your children will learn how to be fiercely independent yet care for people here. This camp is being held at Divya Retreat with state of the art facilities, food, clean drinking water as well as separate tents for boys and girls. The Summer camp begins from May 30th.
Price: INR 10,900 per kid
Age Group: 9-15 years
Find more details here.
Summer Camp Mashup By Funobbies
With theme-based learning ranging from Pet Day, Values Day to Pajama Day and Nature Lovers Day, this camp has activities that include art, crafts, fireless cooking, pottery, music, dance, science experiments, sand games and more, this camp ensures the safety as well as personal development of your little ones. There is a healthy mix of free play time too amidst all the activities, and it is held in the beautiful environment of Balamrai, Secunderabad.
Price: INR 3,500 for 2 weeks and INR 6,000 for 4 weeks per kid.
Age Group: 3-6 years.
Find more details on their Facebook page here.
French Summer Camp At Smartkidz Nallagonda
Along with theme-based activities in terms of music, art, creativity, story-telling and more, your kids will also get to learn a new language at a very young age. From alphabets and first written word in French to basic etiquettes and rhymes, your child will be able to recite it all after he/she is through with this camp. The camp is ongoing, and the timings are from 9.30 am to 12.30 pm, held at Smartkidz Nallagandla.
Price: 2,500 per head.
Age Group: 3-11 years
Register here.
Plabo Summer Camp
A specifically designed camp to enhance the cognitive and creative skills of children, Plabo Summer Camp in Gachibowli includes activities like 3D comic workshop, magicians mission, balloon sculptures, clay and pottery making, magic gardening, space exploration, skilled carpentry, and more. Not only will the tiny tots learn exciting, new skills but also they will have loads of fun in the process. A new session has just begun on 14th May, and it will go on until 25th of May.
Price: INR 5999 per kid.
Age Group: 6-13 years
Register here.
Impossible Chefs Summer Camp 2018
Imbibe in your children, the importance and understanding of culinary arts with Impossible Chef's Summer Camp 2018. This camp concentrates on complete hands-on cooking and baking sessions, wherein the child might even end up realising their passion. With experienced chefs and teachers overlooking all the activities, and fireless cooking, you can relax and let your child discover their interests. The sessions are held in 3-day batches from 10 am to 4 pm.
Price: INR 6,499 per kid.
Age Group: 7-15 years
Register here.
Comments