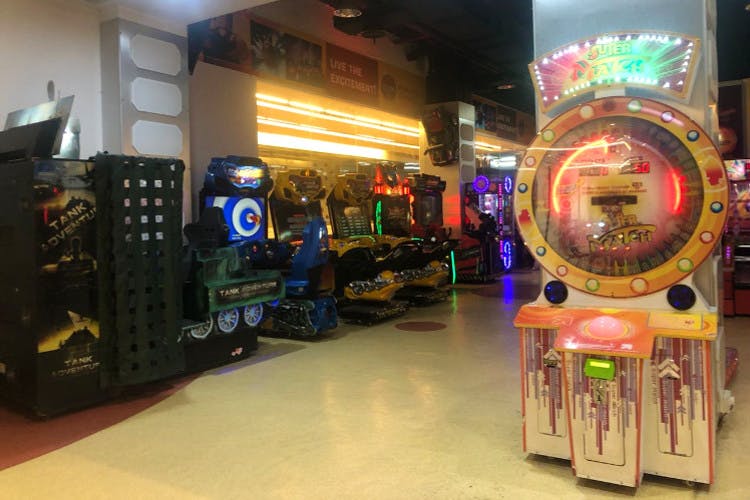 Bowl Over With Your Squad At This Gaming Lounge In Kukatpally
Shortcut
Kukatpally peeps, Manjeera Mall has SVM Bowling & Gaming lounge where you can indulge in some gaming, all evening long.

Great For
Bowling, Weekend Activities, Kids
What Makes It Awesome
We're all a bunch of excited kids at a gaming lounge, and at SVM, both kids and youngsters come together for arcade gaming. Find yourself at the Pacman, Super Match, Crazy Shoot or Mario Bros. counters, but we wish there was a Dance Dance Revolution too. The bowling alley is a must-do if you are with a bunch of friends. Priced up to INR 1,000 for three, this is sure to set a contest between your gang. Got a few brats with you? Let them get their share of fun at fun rides and mini-trampoline.
What we liked about the space is that, although it's smaller than other SVM lounges, it is far sorted and cleaner. But we're sure it'll get crowded in no time. So, why don't you play your heart out before the rush hours begin?
Comments