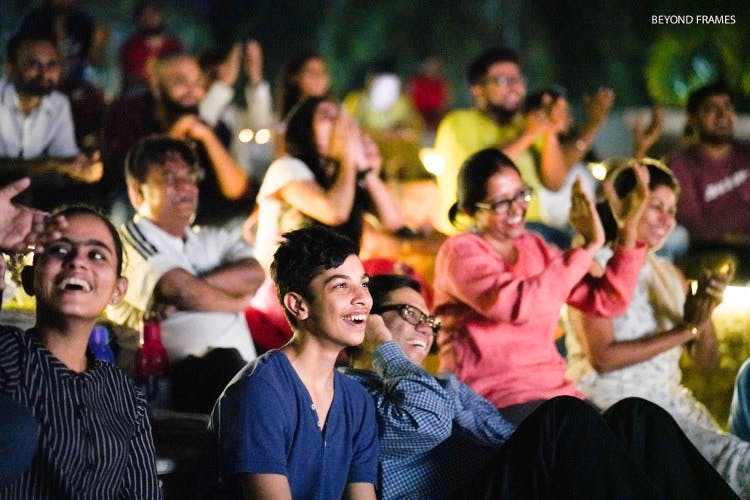 Bonfire Love Stories To Travel Tales: This Storytelling Platform Is Bringing Old School Back
Shortcut
Tale Tellers Troupe India (TTTI) is a community that embraces the art of storytelling to quash the fear of public speaking. Open to all, you can partake in telling stories or getting immersed in them.
What Makes It Awesome
This world thrives on the grandeur of stories. Pulling crowds even today, storytelling platforms explore the art of giving voice to thoughts in head. Tale Tellers Troupe India or TTTI is one such community that is spearheaded by Santosh Mohan Veeranki – a filmmaker who worked as an Aeronautical Engineer in the UK. On moving to Hyderabad, he unraveled the richness of the storytelling culture in the city. The lack of a platform that penetrates this culture to a larger audience was rather amusing. While this was one issue on one hand, on the other, his desire to get rid of stage fear drove him to kickstart TTTI. But here's a twist in the tale – he wanted this format to be offbeat. Designed around sharing personal stories, he and his team explored impromptu storytelling across intriguing themes like F*ck Up Tales (stories on failure), Travel Tales, Bonfire Love Stories, etc. along with workshops of writing, poetry. Plus, their Old City Walks are perfect for the ones who are interested in discovering the city while meeting new people. While encouraging individuals from the audience to come forward and share their stories, TTTI also offers constructive feedback for enhancing the speaking skills.
Pro-Tip
TTTI has tons of plans and we're excited. With strong roots in the city (they are popular in Bombay, Pune, and Bangalore and receive consistent requests to host events), they now intend to spread to tier-2 towns. Starting off with a storytelling club in a 5,000-member residential girls college in Bhimavaram, they hope to trickle down to school levels as well. In process is their series of videos of changemakers along with visual storytelling using walls as a medium. Picking dying art forms such as Pochampalli Silk Sarees etc., TTTI is bringing old school back by bolstering storytelling from the grassroots level.
More Information
Tale Tellers Troupe India
Comments