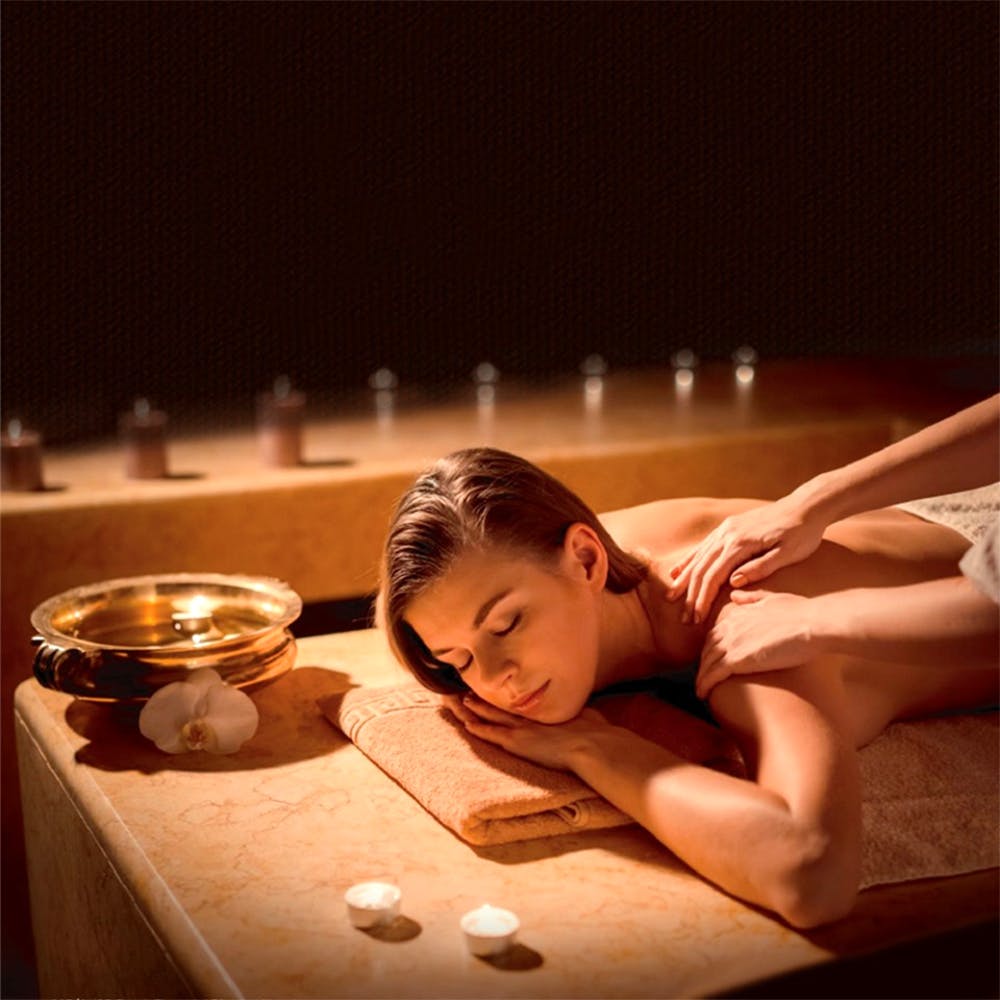 This Luxurious Spa Is A Stairway To Heaven & You Deserve A Pamper Session Here
Shortcut
If not a weekend getaway, escape the city's hustle-bustle for a much-needed relaxation at The Spa in Sheraton Hotel, Gachibowli. From Ayurvedic treatments to body wraps, choose from a variety of luxurious services here.

What Makes It Awesome
"Ugh, I'm just so exhausted" — We keep saying that, but do we do something about it? If you get what we're talking about, your body is in desperate need for some rejuvenation and pampering, and we think this spa inside a popular hotel can offer you just that. Inside the luxurious walls of Sheraton Hyderabad Hotel, Gachibowli is The Spa where you can kick your feet off and do nothing but relax.
Right from Ayurveda to healing and distressing, you can go alone or tag along with your bae and get the treatment of your choice. Have a thing for fragrances and aromatic oils? Then the fact that their expert massage therapists and estheticians work with specially designed oils and herbal products gets brownie points.
To give you an idea, you can get anything from Aromatherapy, Balinese massage, Swedish massage, Deep Tissue massage, and Foot reflexology (amongst many others) done to feel calm. Sounds like the right thing to do? Don't give it a second thought, you need this.

Pro-Tip
They have newly introduced the Kundalini Back Treatment which strengthens and relaxes the nervous system. It's a 75-minute blissful session that'll pump life back into you.

Ask Apoorva a question