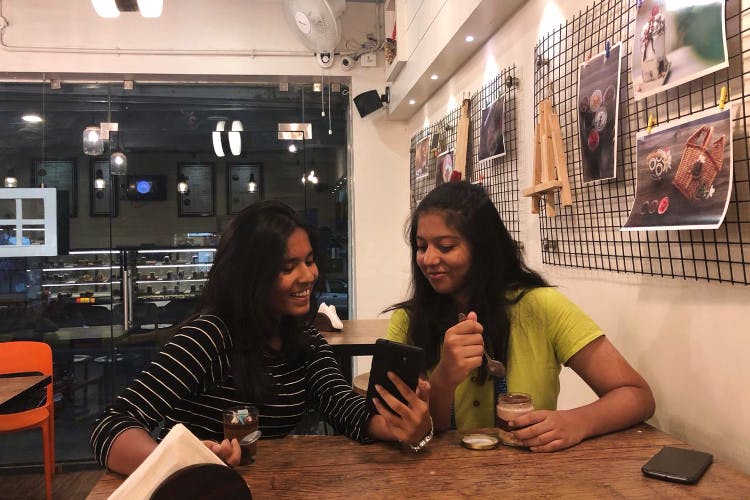 Tuck Into Finger Food & Shop For All Things Quirky: Here's What To Do In Himayathnagar
If you thought one long stretch of a road called Himayathnagar has nothing much to offer, you're mistaken, my friend. From shopping for essentials to finding quirky things and chomping on all kinds of food, check out these places for a day well spent with your fam or all by yourself.

Hoard Games At Toys Corner
Located opposite Minerva Coffee Shop (which is a landmark on its own), Toys Corner is a big store filled with toys and games, inch by inch. Your little one's first birthday coming soon? They've got a section dedicated just for infants. From rattling toys, push and pull toys, bath toys to inflatable pools and soft toys — you can put a smile on their tiny faces. Adults, you can find Twister, Jenga, Scotland Yard, Monopoly, Taboo, and Sequence too. We love the fact that they have a couple of aisles just for remote control toys like cars, jeeps, helicopters, and jets that make us nostalgic.

Revamp Your Wardrobe At iFida
Head to iFida, located next to Subway to pick from a colourful array of clothes piled on the shelves as well as from the kurtas and long gowns on display. All in free sizes (which you can get altered), they have traditional as well as contemporary clothing in materials like cotton, organza, linen, satin, jute and crepes too. We found leggings in solid colours as well as in beautiful prints over Hazuri fabric. Shopping on your mind, don't wait up.

Eat At Bites Beyond Borders
Bites Beyond Borders brings dishes from across borders into a tiny but admirable space. Between the chaos of this area, keep an eye out for Bites Beyond Borders which is right across TVS showroom.With an Instagrammable world map on one wall, hanging lights, and various seating options to accommodate 12 people, this place has a very contemporary vibe .An interestingly designed menu offers even more interesting options for a three-course meal. Consisting of a major lot of continental dishes, you can find stuff like Jalapeno Cottage Cheese Balls, Great Buffalo Wild Wings, Mozambique Peri Peri Fries, and more.

Check Out The Magic Shop
No one is old enough for magic and no one is ever too old to pull some pranks on their friends. We found Magic Shop, which is a hidden gem of a store in Himayathnagar that sells everything magic and we're fascinated. Tucked away inside a complex next to the TTD Temple is this store where our childhood dream come true. In business for 35 years, they've got stuff for every magic trick — from card tricks to bunny out of a hat, flowers out of a stick, ribbons out of a sleeve, and cutting things in half and rejoining them. Psst, this is a professional magic store and they mean serious business.
Hoard Everything Cute From Ilahui
Ilahui, this compact store is like an all-in-one gift box, and we were going cray cray over everything. From travel pillows to minimalistic accessories to quirky stationery and sweet fragrances, they've got everything. Home decor lovers will especially love this store for all the pintrest worthy pillows, frames, storage boxes, etc. Check it our for yourself.

Tuck Into Desserts At Little Things
Although tiny, Little Things is done up very well with Pinterest worthy decor like faux cupcakes as balloons, jars used as hot air balloon baskets, posters hung using quirky pins, vibrant little windows, miniature chalkboards, wooden easels and chopping boards on display. Go here with your squad, bae or kiddies and enjoy some toothsome cake jars and paninis. You also get a variety of coffee/flavoured tea, red wine sangria, and quick bites like croissants and butter cookies.

Comments