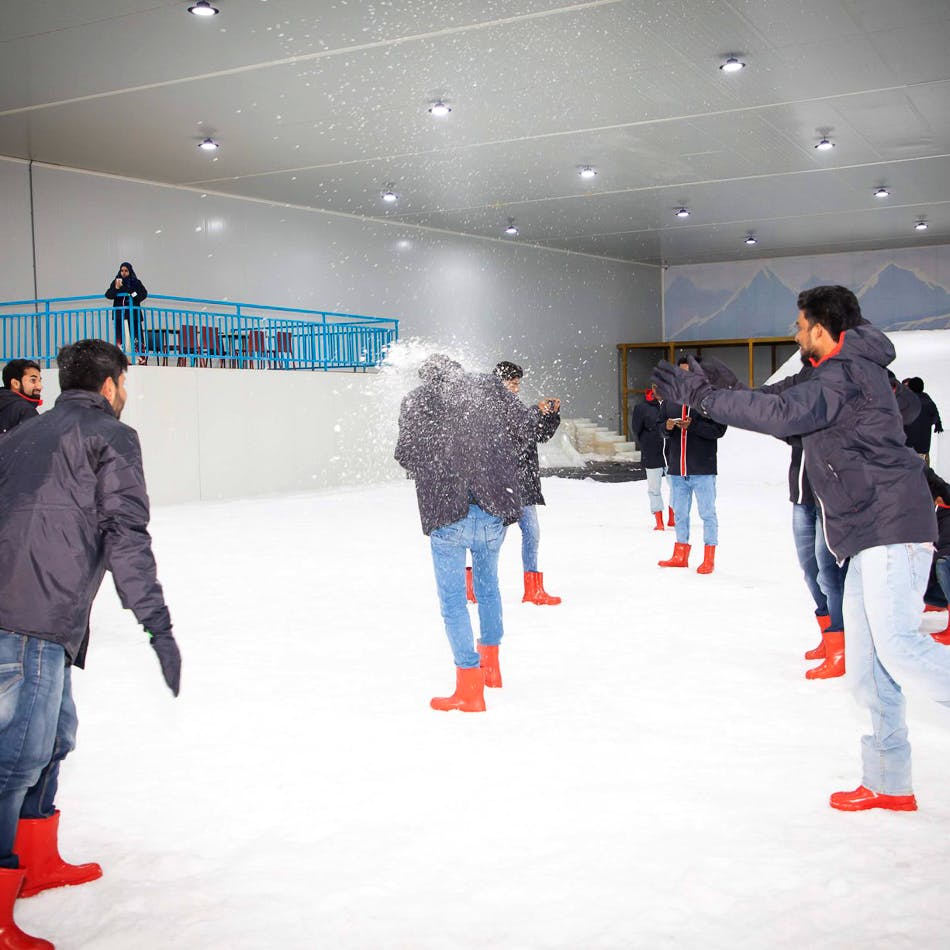 Fun Things To Do, Beyond Shopping
If your sole purpose of going to a mall is to shop, you're doing something wrong. Sorting your food and entertainment, it's amazing that you can invest plenty of your time (and ahem...money) in a mall. So, go beyond shopping and try out these things at Sarath City Capital Mall in Kondapur.

AMB Cinemas
AMB Cinemas is one of the biggest movie theatres (or superplex, as it calls itself) in Kondapur. This superplex is making movie watching super convenient with features like valet parking, lounge, on-seat service at the press of a button, it can accommodate 1,638 members. In fact, one of the screens only has recliners, and if you love your recliner seats dearly, you know what to do.

Tridom
Tridom is a new gaming arena in Sarath City Capital Mall, and this can legit bring out the child in you. Which also means, they have more kiddie games than arcade games. But with games like Jurrasic Park, Minions, Walking Dead, they were able to keep us in their yard for a long time.
Marie Claire Salon
At Marie Claire Salon, you're signing up for a proper pamper sesh. Whether you're interested in colouring your hair or all you need is a hair spa, get to Marie Claire (only after you're done shopping, of course) and check out their services.
Sky Zone
You love jumping on a trampoline, don't you? Imagine a whole park consisting of only trampolines. Yes, that's right! Sky Zone is a trampoline park that lets you jump around. You can also enjoy some games while jumping like dodgeball, basketball, and many others.

Page 3 Luxury Salon
Known for its awesome makeover and hair services, Page 3 has opened an outlet in Sarath City Capital Mall. Acrylic nails or hair spa on your mind? Get here and treat yourself to awesome.
Ski Capital
Fancy playing in the snow? Ditch Snow World, and head over to Ski Capital in this mall. Dress up in jackets and snow boots and enter an arena full of snow. Slide down into snow or make snowballs and attack all your friends, slyly but surely. They've got zorbing balls too, so make sure to experience the best of snow-fun!
Comments