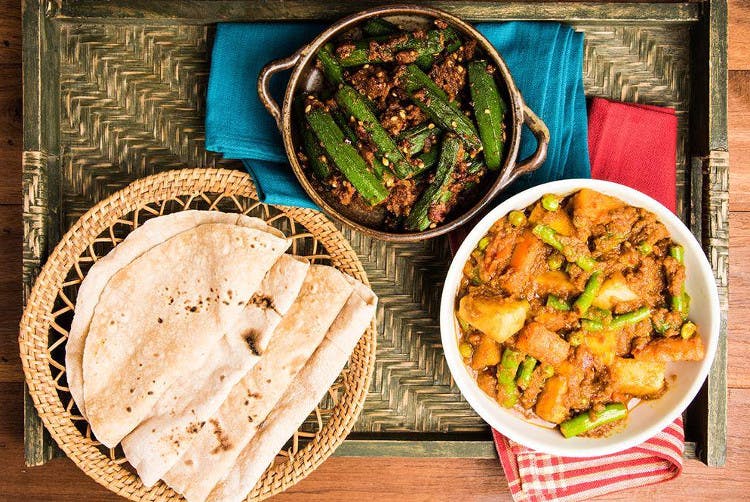 This Hyderabadi Startup Is Bringing Back Dabbas With Its Affordable Homemade Food
Shortcut
TinMen is a cool dabbawala service that delivers meals cooked by home cooks. The good folks at this food delivery startup deliver across Hi-tech city and techie belt, Jubilee Hills, Banjara Hills, Punjagutta, Begumpet, and more. Hardworking techies, we are looking at you because affordable meals are now just a click away.
What Makes It Awesome
The rush hour at TinMen is before lunch and dinner hours when brown paper bags are stuffed with delicious food and ushered to several offices and homes. With over 40,000 meal deliveries a month (according to them), TinMen is known to send out nearly 2,000 meals a day. Ranging from various cuisines like Continental, Andhra, Telangana, Bengali etc. it accommodates the flavours of different cities. So, if you've moved to Hyderabad from a different city and miss homemade food, now you know where to order from.
The home cooks of TinMen are mostly housewives. But there are also several trained chefs in the mix. The cooks are usually chosen based on location accessibility, costing, and user feedback along with a food tasting. The chefs and cooks are also rated by the users, and in case of any feedback, they tend to modify the food to suit a large number of people's choices. However, the cooks are always in demand because of the homemade goodness and regional varieties. At the moment, the Andhra cuisine at TinMen is the most high-rated one, but Hyderabadis never forget to indulge in Punjabi and Bengali food too. And the best part? A meal costs you between INR 69 and INR 145 depending on your choice (Do note that GST is excluded). To place an order on TinMen, you have to add money to their wallet. Alternatively, they also accept Sodexo coupons and Zeta.
Pro-Tip
For ordering food, one can log on to their website or mobile application, choose the cuisine of their choice based on the availability. You can opt for a monthly meal pass or a weekly pass. Their monthly meal pass is priced at INR 299 which gives you access to 20 meals a month with vegetarian meals priced at INR 69 and non-vegetarian meals priced at INR 79. With this pass, you can choose from 400 homemade delights. But if you're looking for a meal for just one day, be sure to plan your order a day in advance.

Comments