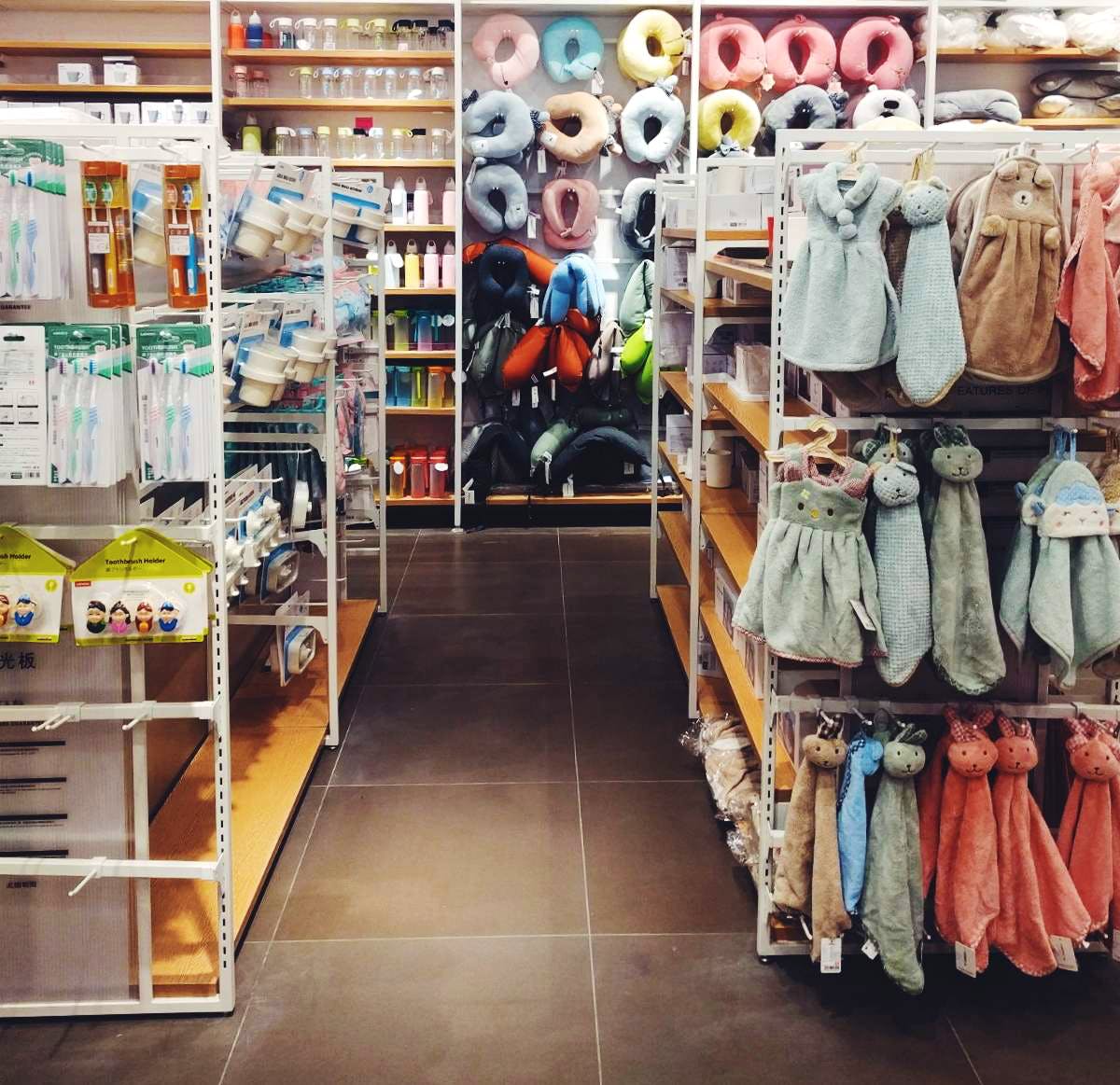 We Keep Going Back To These Gift Shops In Hyderabad For Fun Surprises
Do you find it insanely difficult to pick the perfect gift for a friend or bruh? We usually scout at least 10 stores before we pick the right gift and we've made you a list of top gift shops in Hyderabad. Go here, buy awesome, and surprise your hooman.
Chumbak
Chumbak has opened a dainty outlet in Forum Sujana Mall. To walk around in Chumbak is a lot like sauntering in fairytale land. The super-cheery products are sure to bring an instant smile to your face. Cupcake crockery, funky bobbleheads, dainty storage boxes, and flamingo-shaped jewellery holders, Chumbak has brought its bestsellers to the city. Think of quirky notebooks, wallets, kitschy watches, printed T-shirts. Perfect gifts, no?
Cinderella Imported Shoppe
From exotic chocolates to luxe brands of watches, perfumes, electronics, Cinderella Imported Shoppe is a one-stop shop that makes us believe that we need to gift ourselves something awesome. Want to pick Victoria's Secret products? This Somajiguda store has a lot to offer. You can also pick clothes, accessories, beauty products, crockery, chocolates, electronics, souvenirs. If you're planning to gift home decor, we're just saying that their products are imported from Thailand.

The Silver Lining
The Silver Lining in Banjara Hills is a home decor store and it predominantly works as a luxury gifting shop. From exquisite silver figures of gods to a bunch of cool gift boxes, vintage awesomeness, this store is a hidden gem. If you are planning to visit a wedding or fam's special occasion, go here and pick something.
Archies
Honestly, we grew up shopping for gifts at Archies and there is a reason we still love going back to them. Whether you are looking for cheesy greeting cards (C'mon, guys, they are so much fun) or mushy soft toys, get back in the game of nostalgia with Archies. They've got plenty of stores scattered around Hyderabad. Pick one that's closest to you and start bagging those presents.
Wishes & Dreams
Bump into awesome artefacts, accessories, home decor, and so much more at Wishes & Dreams. This store in Trimulgherry is located near
Anil Trading & Co.
Go here for kitschy jewellery, flower vases, clay figurines, and fun watches. This budget store has a fine fix of school bags and back to school products that you can pick for your younger cousins or friends.
5th Avenue Gallery
5th Avenue Gallery is arguably one of the best gift shops in Secunderabad, and if you've visited 5th Avenue Bakery, we're sure you've spotted this gift shop. From stuffed Minions and Doremon to Estelle's jewellery and luxury pen collection, you won't walk empty-handed out of this store. So, if you're looking for some quick gifts, go here.

Miniso
Miniso is a Korean lifestyle brand that has three stores in Hyderabad. Check out Pink Panther notebooks, markers, pens, notepads, incense sticks, and diffusers (grab a few in peach and sake flavours). Plus, all the Japanese bath and body products like horse oil and olive oil lotions, perfumes and makeup products can be bought on a budget.
Lorea
Lorea in Kavuri Hills houses a vast variety of plants and garden accessories that you can totally gift that pal with a green thumb. From totally adorable succulents to exotic and cute terrariums, we've left a bit of our heart here. They have bamboo sets and dainty landscape plants too. Looking for indoor plants? Check out Zamia Beauty or Red Aglaonema. Lorea has more than 20 types of Bonsai and all of them are handcrafted beautifully. Want to gift someone cakes and chocolates? They customise the gift hampers with plants and soft toys too.
Redsox
Redsox is one of the biggest gift shops in Kukatpally and we've shopped here quite a few times. They have messages in bottles wrapped up with bows and whole lotta confetti. Shop for handicrafts, soft toys, knick-knacks, vases, bags, and women's accessories. But there's more, so walk in and explore.
Passionate NX
If you live in and around Madhapur, Passionate NX has to be on your radar. From board games, lamp shades, and show pieces to framed paintings, coffee mugs, and wind chimes, there is plenty for you to pick from. They've got beautiful home decor too.
Comments